It is known that the speed of mumbai beauty pooja hegde has decreased a bit. Successive failures are pushing sales back. With this, new commitments are dealt with. Unless it's the right stories! Not signing. It will be careful not to repeat the mistakes that happened in Bollywood.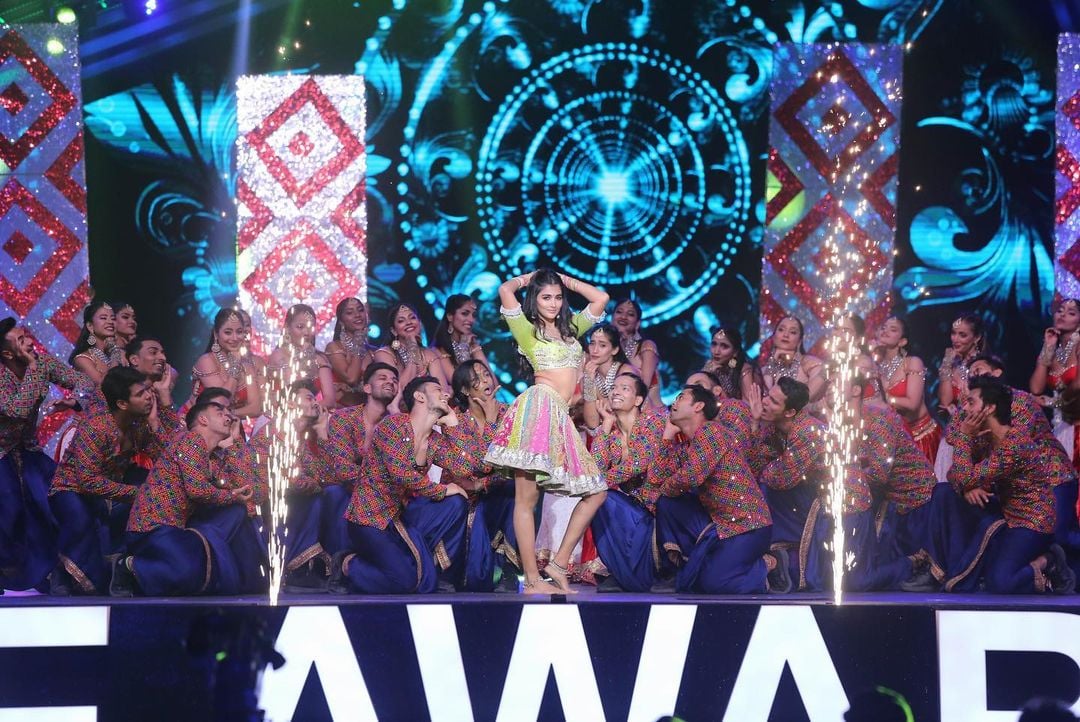 The image in this sequence is not being left out no matter what chance comes to enhance it. Smart brandings are provided. She attends film events while doing commercials. Meanwhile, it shined at the Cannes festival. The sales range increased with this unique identity. From then on, more and more interested in doing ads. Participated in an award ceremony last month.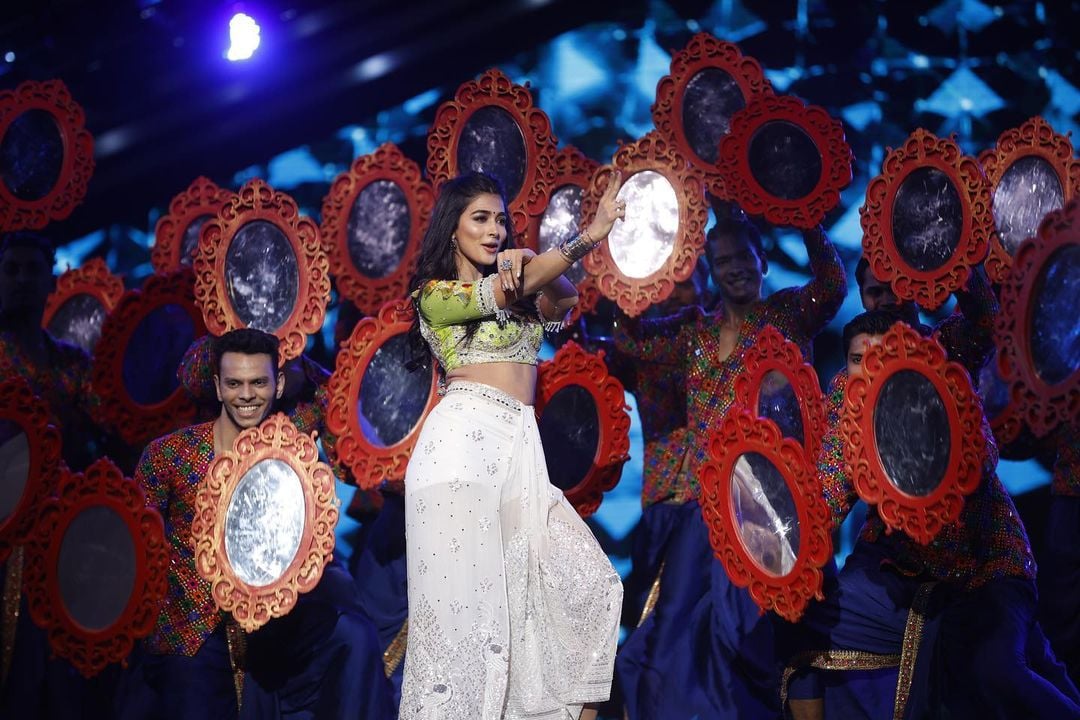 The show made a lot of money. Recently she shined in another event. Once again she was seen in skimpy clothes. Here she is wearing a multi-colored skirt and blouse and she steps with hot beauty and sneers at the boy. jil Jigael rani in ram Charan's movie jil jil Jigael Rani, ram charan did hot steps for a song in that event, she did such a dance to a hindi song and filled the josh.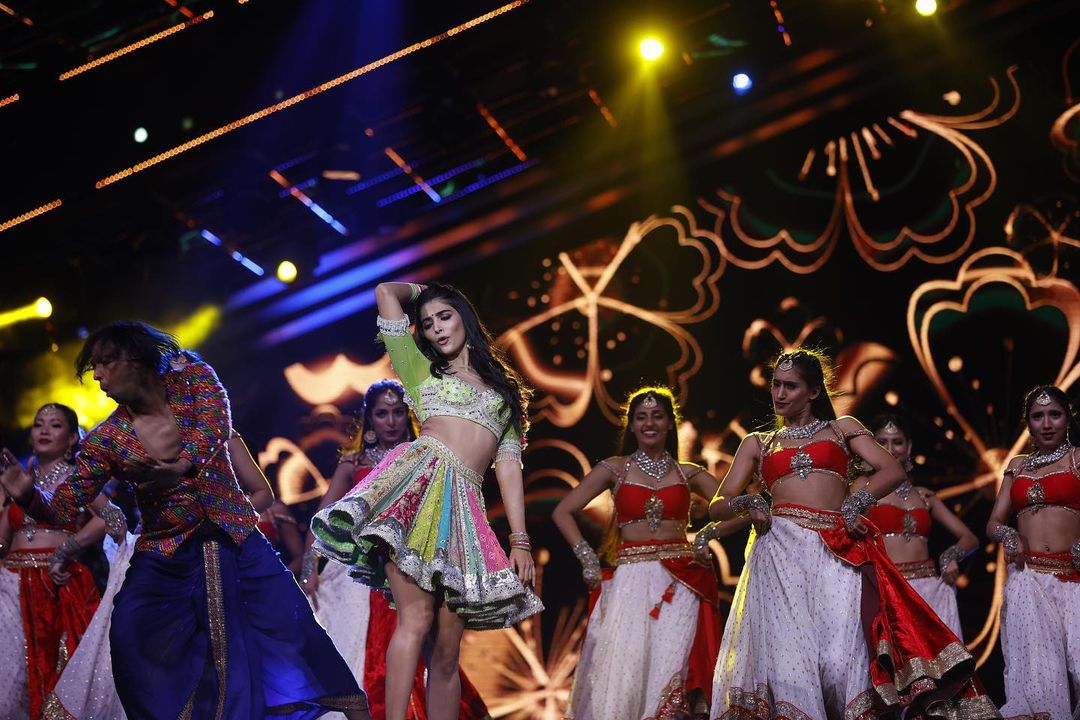 Pooja was impressive in the spot light shining among the colorful lights. The gestures that matched the song were equally impressive.Fans are commenting that Jigel resembles Rani. Looking at beauty movies, she is currently acting in a movie directed by trivikram opposite superstar Mahesh. Also in Bollywood, she is acting in the movie 'Kiseeka Bhai Kiseeka Jaan'.
మరింత సమాచారం తెలుసుకోండి: