Samantha was photographed this morning in her casual attire at the airport in Hyderabad. She wore loose white trousers, a tank top and a hooded jacket fastened at the waist, looking like she was dressed for a vacation. Her Louis Vuitton pool slides, nevertheless, were what really attracted our eye. These designer flats have an outrageous price tag of approximately Rs 2,58,097 yet are really comfortable.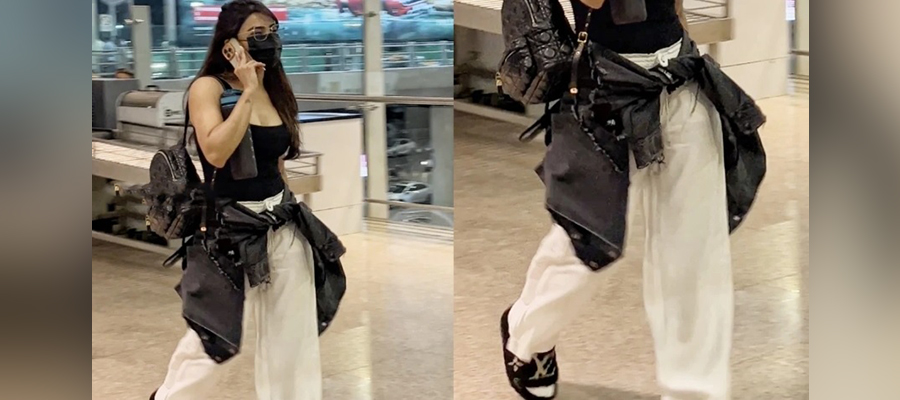 What makes this pair of slides so unique? Soft mink fur was used to create this cosy mule for immediate comfort. Highlights include the monogrammed flowers and LV initials. These chappals' anatomic footbed finish and incredibly low weight are their main advantages. Samantha's most recent outfit, a 90s classic, is ideal for a laid-back brunch or a trip to the hyderabad airport.
In preparation for her two major upcoming movies, kushi and Citadel India, samantha has been filming nonstop. sam recently visited hyderabad after concluding up an essential and last session of raj and DK's Citadel in Mumbai.  It appears that she is on her way to a well-earned break. She also uploaded a selfie earlier today with the caption, "The month of madness begins."

 


మరింత సమాచారం తెలుసుకోండి: