Ajith threw away 2 crore Rs which was given..!?

Actor ajith kumar is the one who gradually progressed in tamil cinema without any background. Although he is now seen as the box-office hero of Kollywood, he initially struggled to get a chance. After that, ajith, who got subsequent film opportunities due to his talent, has been making rounds as a leading actor since the 90s. Even when he was in debt, he has zealously thrown away the two crores he had come to find a house saying that he would never act like that. In the mid-90s, ajith was asked to model for a popular soft drink company. Earlier mammootty was asked to act in it. But he refused to act. Similarly, ajith has rightly said that he will never be able to act. He will do it even without money if he wants a local soft drink. He said that it cannot be made cleanly for cold drinks abroad.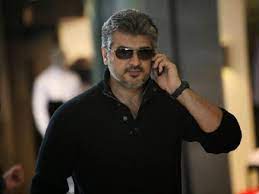 At that time, ajith had a loan of 5 crores. Had he acted in that ad alone, he would have earned 2 crores. ajith, who did not care about the money he had come to find, said that this soft drink will not only cause water problems for the farmers but also for the people. Keeping all that in mind, ajith said that he cannot act in it. But Vijay acted in a foreign soft drink advertisement. By the way, Vijay has no debt. At that time his father SA chandrasekhar was a director and very wealthy. When Vijay entered the cinema as an actor, SAC directed more than 70 films and gave many hit films. It is in such an environment that the information that Vijay bought the 2 crores and gave away the acting is now spreading virally on social media. According to this, ajith has been living as a gentleman since then till now, his fans are saying. At the same time, Thalapathy fans are not giving up on Vijay whether they are not buying the cold drink because of Ajith's absence or are they drinking those cold drinks only because of Vijay's acting.

మరింత సమాచారం తెలుసుకోండి: