Alia-Ranbir to Anushka-Virat: 8 celeb couples who chose Hindu names for their baby girls
Here we bring you the unique Hindu names for the daughters of celeb couples, which are derived from the sanskrit language.Indian celeb couples not only make headlines for their marriages but also grab the limelight for their kids. Being Starkid, celeb kids also get a lot of media attention. From the birth of children till their name and work, everyone has a keen eye. 
Well, every celeb parent chooses a name for their kids that is unique as well as meaningful. Most of these have given importance to Italian, French, and other foreign names. However, in the recent past, the choice of celebs regarding baby names has changed and they have chosen Hindu names for their children. So, here we are going to tell you about those celebs who have chosen Hindu names with unique meanings for their baby girls.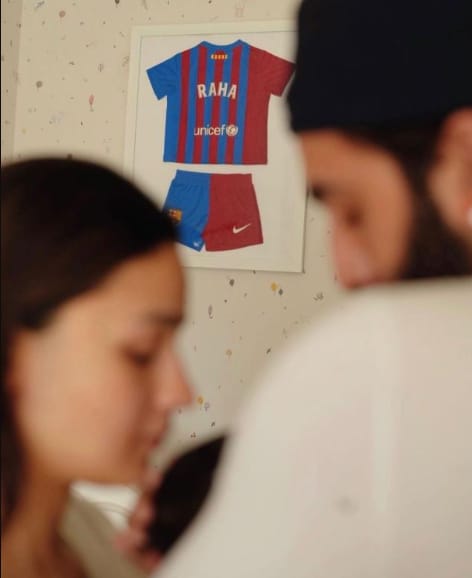 Ranbir Kapoor and alia bhatt welcomed their daughter on 6 november 2022. A few days after the birth of her daughter, alia announced her unique name, which has been chosen by her grandmother Neetu Kapoor. alia had revealed on her instagram handle that her daughter has been named 'Raaha', which means 'relief, joy and peace'.
2. Adia, daughter of Isha Ambani and anand Piramal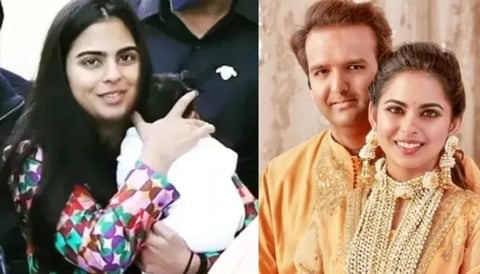 Businesswoman Isha Ambani, who tied the knot with anand Piramal in mumbai on 12 december 2018, welcomed her twins on 19 november 2022. The couple was blessed with a son and a daughter. Isha and anand have named their son krishna while opting for a Hindu name for their daughter, they have named her Aadiya. Aadiya meaning 'beginning' or 'first power', is one of the names of Lord Shiva.
Actress bipasha basu and her husband karan Singh Grover embraced parenthood with the welcoming of their daughter after nearly 6 years of marriage. Bipasha had said from the time of pregnancy that she felt that she would have a daughter. Bipasha considers her daughter a blessing from mother Vaishno Devi. This is one of the reasons why Bipasha and karan have named their daughter 'Devi'.
4. Malti, daughter of priyanka chopra and Nick Jonas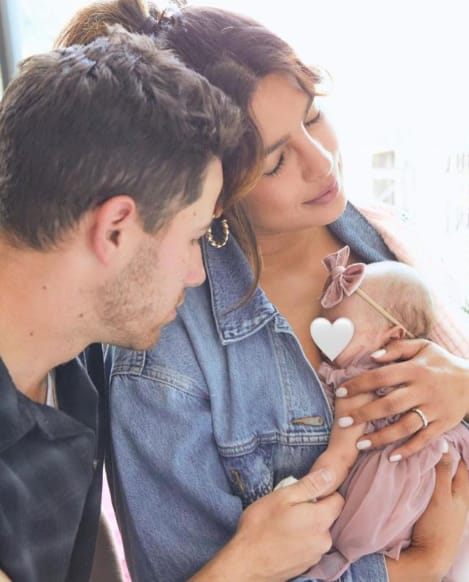 Priyanka Chopra and Nick Jonas, the power couple of the glamor world, welcomed their baby girl in january 2022 through surrogacy. Both chose a Hindu name 'Malti' for their daughter. Malti means 'a small fragrant flower', which is derived from the sanskrit language. alia bhatt to priyanka Chopra: Celebs who named their kids after their parents, 
5. anushka sharma and Virat Kohli's daughter 
Vamika
Indian cricketer virat kohli and actress anushka sharma had a secret wedding in italy in 2017. After nearly three years of happily married life, the couple embraced parenthood with the arrival of their daughter. They have named their daughter Vamika. It is a Hindu name, meaning an a form of Goddess Durga'.
6. Mehr, daughter of neha dhupia and Angad Bedi
Actress neha dhupia secretly married angad bedi in 2018. After this, in november 2018, both of them welcomed a daughter as their first child. Considering the birth of their daughter as a blessing from God, both have named her Meher. The meaning of this name taken from punjabi is 'blessing'.
7. Misha, daughter of shahid kapoor and Mira Kapoor
Actor shahid kapoor married Mira Rajput in 2015. Despite not being from a filmy background, Mira is a well-known name on social media, known for her lifestyle tips, fashion choices, and blogging. The couple welcomed a daughter in 2016. Although the first letters of Misha, Shahid, and meera are made by combining 'Me' and 'Sha', its hindi meaning is 'Eternal Happiness'.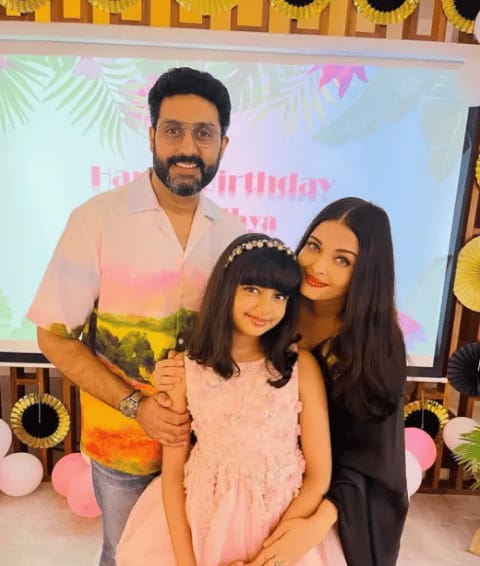 Bollywood's Ideal Couple abhishek bachchan and aishwarya rai bachchan got married in april 2007. In the fourth year of their marriage, the couple welcomed their daughter, whom they named Aaradhya, which means 'to be worshipped'. However, the actress once revealed that she forgot to name Aaradhya till three months after she was born.
మరింత సమాచారం తెలుసుకోండి: