The name of tiger Nageswara Rao used to be very viral among those who once threatened the police of telugu states as a gangster of Stuartupuram. But now with the same name mass Maharaja ravi teja is ready to come before the audience. director Vamsi worked on this script for a long time and started the film. And with the highest expectations in ravi Teja's career, this movie is going to be released according to the level of Pan India.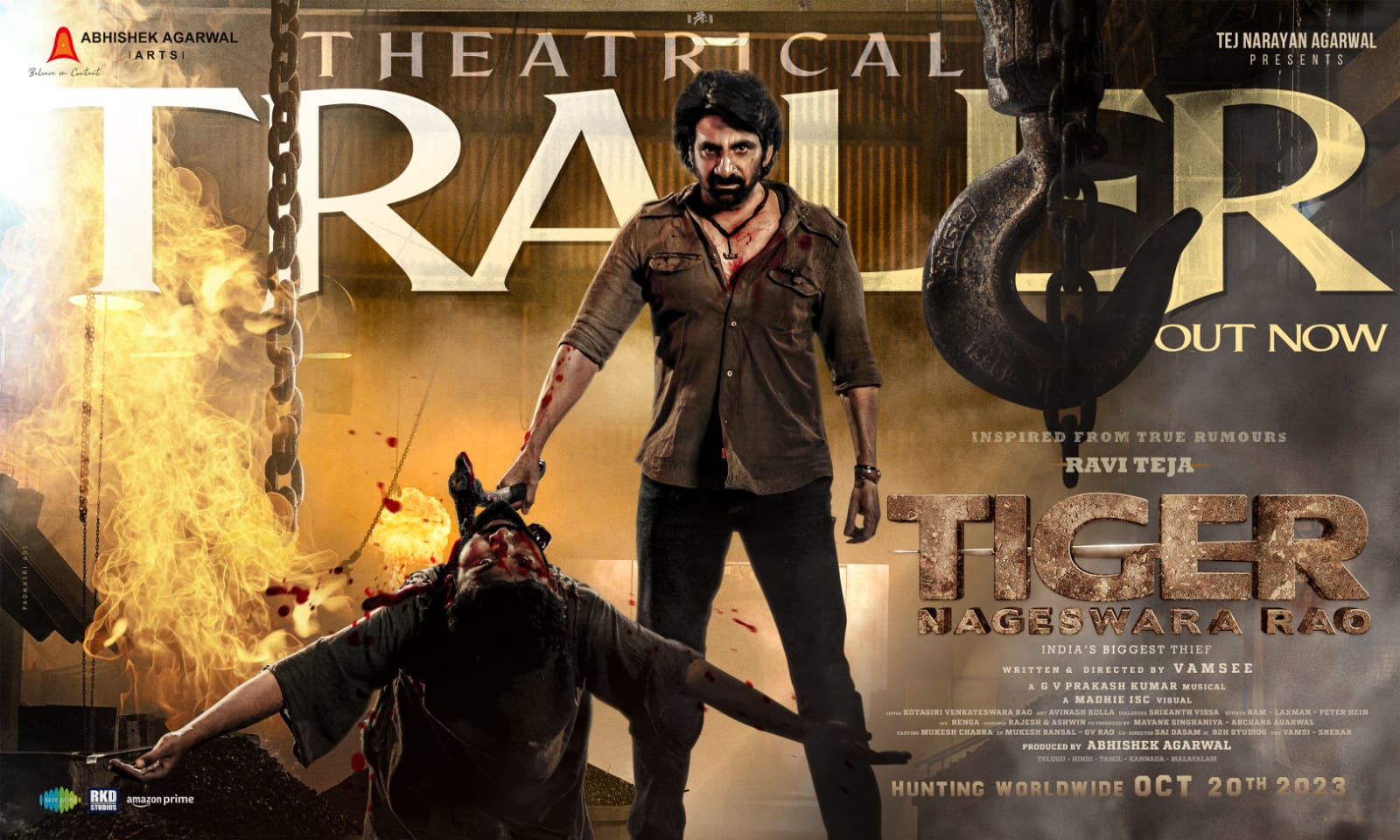 The film is produced by abhishek Agarwal Arts, which has seen blockbuster success like The kashmir Files. The movie, which has already created positive vibrations through the teaser, has now increased the level of expectations with the trailer. A few decades ago, Stuartpuram was mostly remembered for thieves. It was shown in the trailer that before any kind of looting can be done there, the areas have to be acquired in the auction. 
Thus ravi teja was presented as the most dangerous thief among thieves. On the one hand, tiger Nageswara Rao, who is obsessed with money and gold has shown that he is also attracted to girls. Due to the conspiracies of some people, he goes to jail  and then escapes again. Meanwhile, another powerful police officer, tiger Nageswara Rao, is targeted in the trailer. In the end, it seems that this story is going to be highlighted more deeply as it is also shown that his connections are at cm PM level. 
మరింత సమాచారం తెలుసుకోండి: