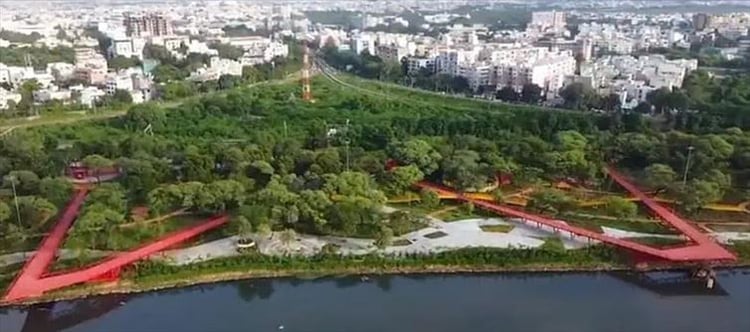 The tamil Nadu government has decided to set up a 100-acre theme park on the outskirts of Chennai. tamil Nadu is one of the most popular tourist destinations in India. government of tamilnadu is implementing various schemes to improve the tourism sector which plays an important role in providing employment and earning foreign exchange. Accordingly, "Tamil Nadu Tourism Policy 2023" has been prepared which aims to give a new evolution to tourism in tamil Nadu and make it a pioneer tourist destination of the country and take the sector to new heights. It was released by chief minister Stalin. It has been informed that the tamil Nadu Tourism Policy has been formulated to promote tamil Nadu as a suitable place for tourists to visit throughout the year, to increase the length of stay of tourists and to increase the facilities and structures that attract foreign tourists in order to attract foreign investment.
Accordingly, the tamil Nadu government has decided to set up a theme park on the outskirts of chennai in an area of 100 acres. In the tamil Nadu Tourism Policy Brief, a theme park will be set up in an area of 100 acres in the suburbs of chennai, and the theme park will be designed on an international scale like Disney theme park and Universal Studios in America. It is also informed that the project will be implemented in the next five years with private participation. The tamil Nadu Tourism Policy also mentions that a streamlined approval process with single window clearance will be undertaken for all eligible tourism projects. Main focus for encouraging private investment is based on amusement parks, traditional hotels, experiential resorts, eco-lodges/camps, ropeways, wellness resorts, oceanarium/aquarium, golf course, garden/farm tourism projects, museums, adventure tourism project, cruise tourism. Scheme and Caravan Tourism Scheme 13 eligible tourism schemes have been selected.
For new hotels in major tourist destinations, the difference between commercial electricity charges and institutional electricity charges will be refunded up to 10% of the investment amount for a maximum period of 3 years. government of tamil Nadu also said that for new projects with an investment of more than Rs.200 crore and providing employment to at least 50 persons, based on the certificate inspection paid by the Labor Provident Fund, tariff concessions in electricity usage will be given back for a maximum of 3 years.
మరింత సమాచారం తెలుసుకోండి: