MS dhoni is not only with his game, but also with his hairstyle. Over the years, indian cricket legend ms dhoni has been seen with various hairstyles. But what is the most sinful hairstyle out of all these getups? Undoubtedly the long hairdo from the beginning of his career in the indian cricket team fans would say.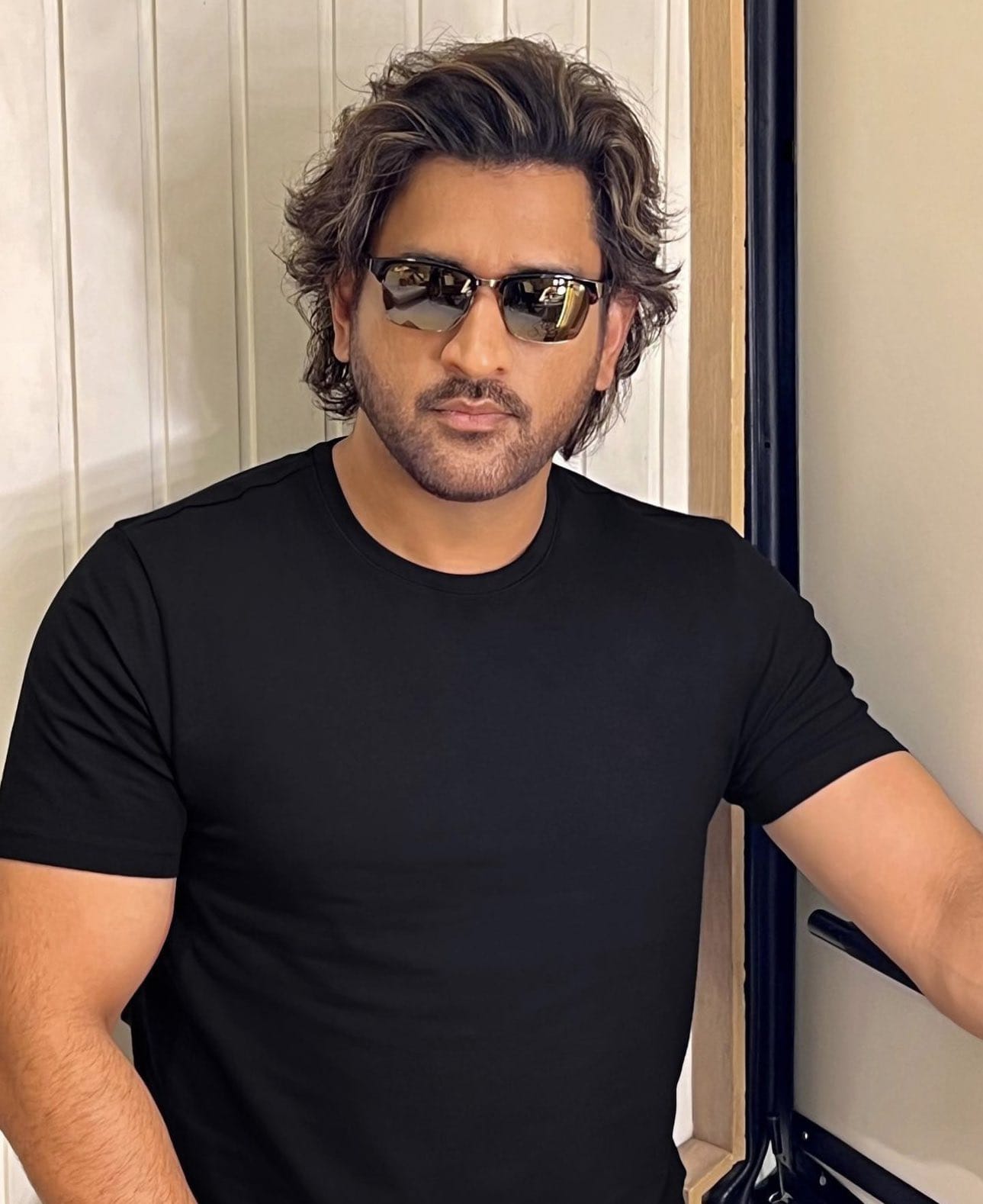 Dhoni announced that the days of growing his hair long are over but now he has once again grown his hair long for an ad shoot. Popular celebrity hair stylist Aleem Hakeem dhoni shared new hairdo photos via social media. Hakeem also wrote a lengthy post while sharing these photos. Now he spoke about MS Dhoni's new look and his hairstyle on social media.
It is a wonderful opportunity for me as a creator to associate with mahendra singh Dhoni. Always grateful to have the honour to showcase my skills by designing his hairstyle. We have done so many amazing hairstyles in the past. mahi Bhai showed me a photo of him before the last IPL when everyone was cutting their hair sharply short. It's a fanmade image of him with long hair. I was fascinated by that photo. Then I requested to increase the hair. That hair grew well. 
We both promised each other not to cut our hair, but to grow it. And then we cut and styled it. I am a big fan of mahi Bhai's long hair. We decided to create a new texture, a new color for the hair. I really enjoyed creating this effortless hairstyle for mahi bhai. I am sharing Dhoni's photos for you before leaving for the ad film. "It's always a pleasure to work with dhoni," Aleem wrote on Instagram. 
మరింత సమాచారం తెలుసుకోండి: