Pooja Bedi clarified on her old interview on her divorce, talked about bonding with ex-husband Farhan
Recently, actress pooja bedi criticized media portals for writing misleading headlines on her divorce. Let us tell you in detail.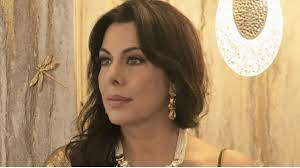 Pooja Bedi, daughter of veteran actor kabir bedi and his first wife Protima Bedi , has been one of the boldest actresses of her time, whose personal life has been in the limelight more than her professional life. She was married to Farhan Ibrahim Furniturewala, with whom she is blessed with two children, Alaya Furniturewala and Umar Furniturewala. Although, pooja and Farhan got divorced long back, but this time once again pooja bedi is in headlines for her old interview, in which she talked about her divorce and ex-husband Farhan.

Pooja Bedi reacts to her old interview about her ex-husband Farhan
On 8 june 2023, pooja bedi reacted to her old interview about her ex-husband Farhan Furniturewala on her twitter handle, in which she told how news outlets have presented her words in their own way. pooja issued a strong statement criticizing media portals for the kind of headlines written on their divorce.


Sharing a picture note, she wrote, "Headlines can be so misleading! They can create chaos, like in this situation, when none is needed. Always look beyond the headlines to see the bigger picture. It takes a set of positive eyes to see through. Do you have that ability?"

Pooja Bedi clarified on her old interview which went viral
In her photo note, pooja bedi also talked about her old interview in which she talked about separation from her ex-husband Farhan and not getting any alimony. He clarified that his intention was not to demean his former teammate. Describing it as a story of her struggles and personal triumphs, the actress explained that the interview was not intended to defame the father of her children.

She wrote, "An interview of mine with Doordarshan in 2015 has resurfaced, headlined by some over excited websites to demonize my ex-husband. This was a story of my struggles and decisions and personal triumphs, which was in no way meant to discredit the father of my children. He has never neglected her emotionally and has been a major contributor to her personal and educational expenses."

In her note, pooja further revealed that despite being separated from Farhan, she has always had the same respect and warmth in her heart for him. They also clarified that news portals should report about how they all go out together as a family and how their respective current partners are so polite and respectful towards the situation.

Pooja further added, "Farhan and I have become stronger both personally and professionally. We still have the same warmth, respect and love for each other. The better headlines will and should be how we all stand together going out together and how our current partners are so gracious and respectful of status and friendship. If we want to build a healthy society and set the right example, let's promote the positive."

Pooja Bedi and Farhan Furniturewala's relationship
Talking about the relationship between pooja bedi and Farhan Furniturewala, both of them got married on 6 May 1994. pooja had converted to islam to marry Farhan, so that their children would not be in trouble. Although, after nine years of marital bliss, the former couple officially divorced on Valentine's Day in 2003, deciding to part ways, but the two still have mutual respect for each other.

మరింత సమాచారం తెలుసుకోండి: