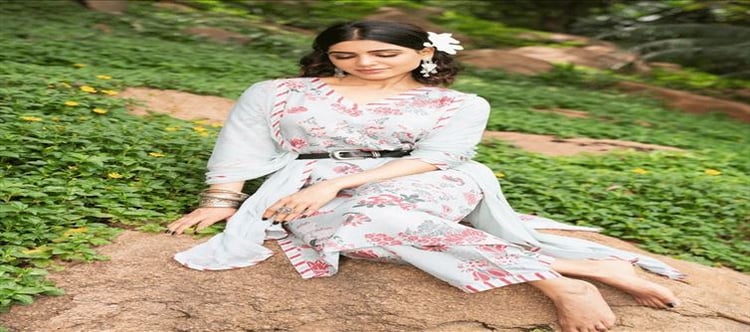 It is known that Samantha's bold photo shoot for the cover page of a magazine has become a hot topic on social media recently. samantha, who recently introduced her boldness for the cover page of the magazine called Bazar, this time she looked beautiful in a white colour dress. Samantha's latest pic has caught the attention of netizens even more. Mesmerized with her sizzling look in this photo. After seeing the latest pic of 36-year-old samantha, netizens are enamoured with her beauty.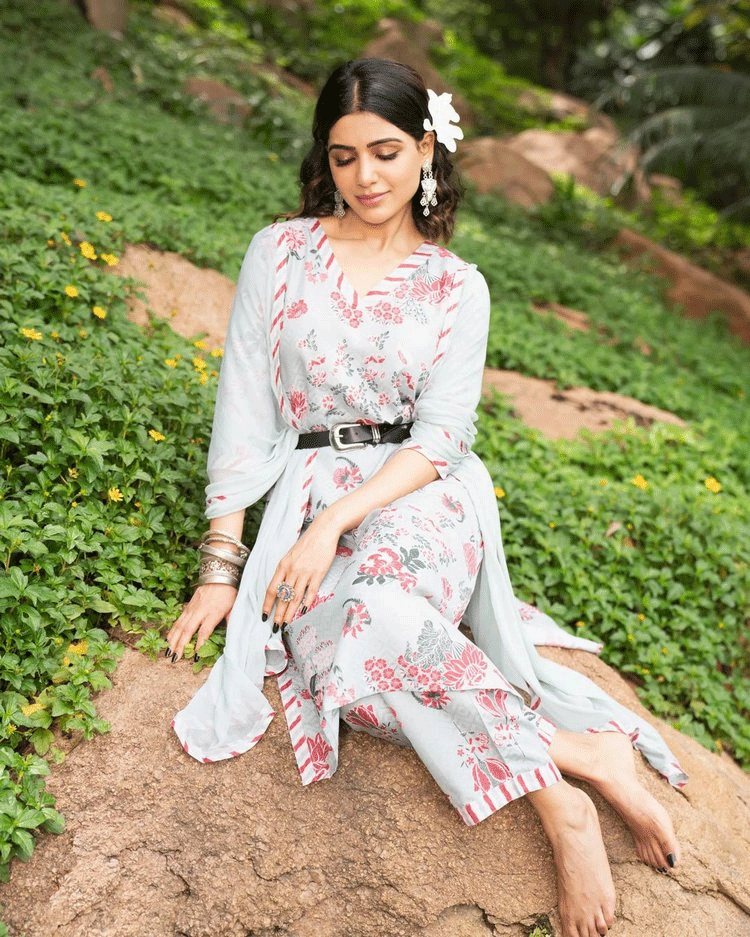 In this latest pic which is going viral, samantha is wearing a white colour floral outfit while a green flower garden is seen in the background. samantha looked more beautiful in that flower garden. As for Samantha's personal life, earlier this year she was diagnosed with myositis. Special treatment was taken for that. Recently recovered a bit. sam has decided to take a gap after completing the movies that she had agreed to till then and has visited various places in the world as part of her vacation.
 On the other hand, it seems that she is looking to re-enter the movies as soon as possible. As part of this, it is reported that samantha is already listening to some scripts. samantha did not get a proper hit this year. samantha currently has the web series 'Citadel' in her hands. raj and DK, who directed the web series Family Man, are directing this web series. Bollywood's top hero Varun dhawan is playing the lead role. This web series, which is currently in the filming stage, will soon be released on amazon Prime OTT. 
మరింత సమాచారం తెలుసుకోండి: