Why Hardeep Singh Nijjar entered Gurudwara Politics?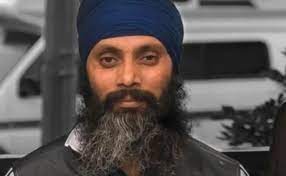 India has refuted Canada's "credible allegations" that "agents of Delhi" were involved in the murder of Khalistani terrorist Hardeep Singh Nijjar, a Canadian citizen, by claiming that evidence of his crimes was provided to prime minister Justin Trudeau's administration. A senior home Ministry official stated on friday that the material had been distributed "countless" times and that the Canadian government had "never once taken any notice" of it. india had been looking for Nijjar for ten years and had also obtained an Interpol red Corner Notice.
Nijjar was facing more than a dozen murder and terrorist-related charges in india, but according to the official, Canadian authorities "did not do anything other than put him on a no-fly list." The official claimed that canada also did not respond to the Interpol's notice. According to the report, Nijjar entered canada in 1997 using a phoney passport bearing the name ravi Sharma. He claimed in his application for asylum that he was being persecuted in india because he was a member of "a particular social group - people associated with Sikh militancy." The ministry representative claimed Nijjar later appealed to Canadian courts while asserting his Canadian citizenship. The circumstances surrounding his later citizenship are still unclear, the official said.
Intelligence agencies think Nijjar became a Canadian citizen and entered politics in gurudwaras—he allegedly "forcefully" became the president of the gurudwara in Surrey, british Columbia, in 2021—in order to shield himself from Interpol and avoid being extradited. According to reports, Raghbir Singh Nijjar, his cousin, was threatened in order to win the presidency.
మరింత సమాచారం తెలుసుకోండి: