What are the restrictions due to increase in corona..!?

The incidence of corona infection in india is slowly increasing. Corona infection is increasing in India. The daily infection rate which was less than 1000 last month has now crossed 3000. As of yesterday, 3,095 new infections were confirmed. In india, kerala has the highest number of confirmed cases. Around 4375 people have been confirmed infected and are being treated. Next, 3090 people have been confirmed infected in maharashtra and are being treated. 2310 people are undergoing treatment due to corona infection in Gujarat. Likewise, a total of 777 people have been confirmed infected in tamil Nadu and are receiving treatment. Thus, the daily infection rate is 2.61 percent and the weekly infection rate is 1.91 percent. So far, the number of people affected by corona infection in india has been recorded as 4.41 crore (4,41,71,551). Due to this, the percentage of those who are being treated due to infection is 0.03 percent. At the same time, the percentage of people recovering from infection is 98.78 percent. In india, the percentage of people who died due to the coronavirus infection has been recorded as 1.19 percent.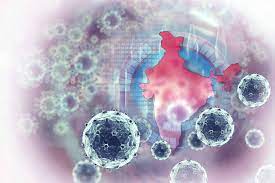 In tamil Nadu, the daily infection rate which was less than 100 last week has now reached more than 100. Only yesterday, 139 cases were confirmed in tamil Nadu. 88 people have been treated and returned home. Yesterday, 123 people were confirmed infected. health Minister M. Subrahmanian has said that people coming to government hospitals and government medical college hospitals will have to wear face shields from today as the infection rate is increasing. Now, with daily cases in tamil Nadu crossing 100, wearing face shields has been made mandatory in hospitals. As the number of cases of corona infection continues to increase, the World health Center has changed the vaccination regulations.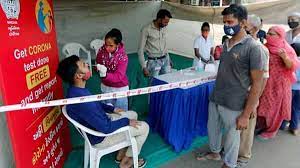 The first group (high priority group): Elderly, co-morbid, immunocompromised persons are advised to receive booster vaccination within 6-12 months after the second dose vaccination.

The second group (medium priority group): Young adults without co-morbidities, children, and people above 18 years of age with co-morbidities are required to receive two doses of vaccine, and booster vaccination is not required for this category.

The third category (low priority group): Those who are between 6 years and 17 years are considered as the third category. Vaccination is not mandatory for this category and can be administered if required. According to the World health Organization, the Corona vaccine is suitable for people of all ages.

మరింత సమాచారం తెలుసుకోండి: