Bipasha Basu's controversies: From kissing Ronaldo to alleged 'sex talk' with amar singh, know everything
Here we are going to tell you about the controversies of actress bipasha basu, which created a stir in the whole country.
Bollywood actress bipasha basu is one of the top actresses in the film industry, who topped every filmmaker's list in the 2000s. Apart from her stellar performances, Bipasha is also known for her bold portrayals. This is the reason that at one time Bipasha was called a 'sex symbol'.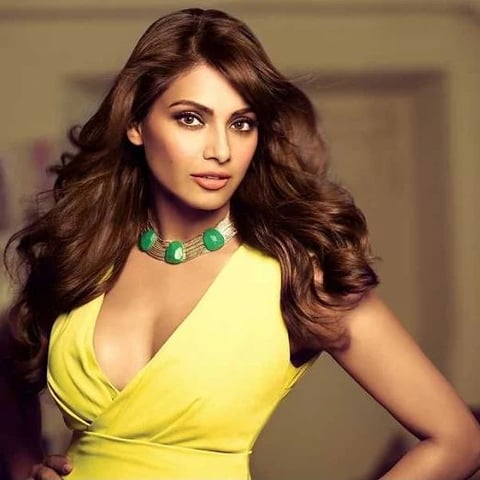 Bipasha's journey from modeling to acting
Born on 7 january 1979 in delhi to a bengali family, Bipasha's father Hirak was a civil engineer and her mother mamta was a homemaker. It was 1996 when 'former Miss India' and supermodel Mehr Jesia spotted bipasha basu in a hotel and suggested she try her luck in modeling. She then took up modeling and when she posed for a magazine with actor Dino Morea, she caught the eye of many film directors. 
Best movies of Bipasha Basu
Bipasha Basu made her acting debut in bollywood with the film 'Ajnabee' (2001) and there was no looking back from then. Some of Bipasha Basu's brilliant films include 'Raaz' (2002), 'Jism' (2003), 'No Entry' (2005), 'Dhoom 2' (2006), 'Corporate' (2006), 'Phir Hera Pheri' (2006). 2006) and 'Race' (2008).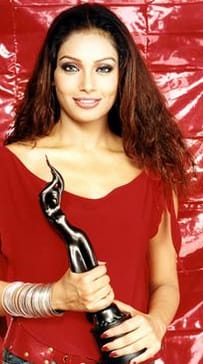 Bipasha Basu Awards
Bipasha Basu has also won many prestigious awards for her brilliant films. Talking about her awards, she received the 'Filmfare Award' for 'Best Female Debut' for her performance in 'Ajnabee' (2001). She then won the Stardust Award for Best Actress in a thriller or Action for Raaz 3, and Best Actress for Jism and Corporate. In addition, he was also honored with the 'Bramptonshire Walk of Fame' in indian Cinema.
While Bipasha Basu's acting career in bollywood has been filled with hit films, awards, and stardom, she has also had her share of controversies. Here we are going to tell you about some of his controversies, which made a lot of headlines.
1. When bipasha basu kissed famous footballer Cristiano Ronaldo
It was in 2007, when bipasha basu, the top actress in the indian film industry, was invited to an event for the naming of the 'Seven Wonders of the World' at Portugal's famous 'Luz Stadium' in Lisbon. During this, he shared the stage with famous footballer Cristiano Ronaldo. Both of them entertained the audience a lot with their funny talks and amazing chemistry. 
However, later the then-Manchester United player Cristiano Ronaldo was spotted at a nightclub with Bipasha Basu. Both looked very comfortable and shared some intimate moments while dancing with each other. Not only this, but a british media company also got hold of some pictures of Bipasha kissing Cristiano, and everyone in india was shocked when they became public.
Bipasha Basu in an interview with a news portal talked about her kissing pictures with Cristiano Ronaldo and shared what exactly happened that night in Lisbon (Portugal). The actress called the footballer 'cute'. Bipasha had said, "Meeting him was like a dream come true. After the program, we went to the club. He is very cute and it was weird when he called me 'cute' too. He is a friend now and he shared his feelings with me." I have promised to invite you to all the matches."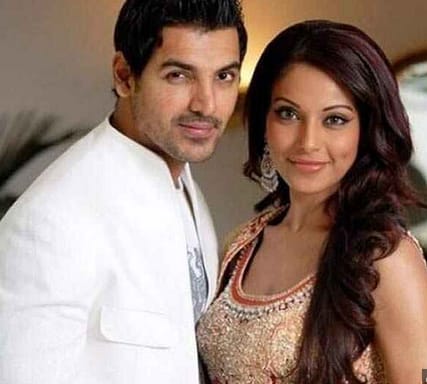 During this incident, Bipasha was dating actor john abraham and after some time both of them had a breakup. According to reports, Bipasha's kiss with Ronaldo was one of the main reasons for their breakup.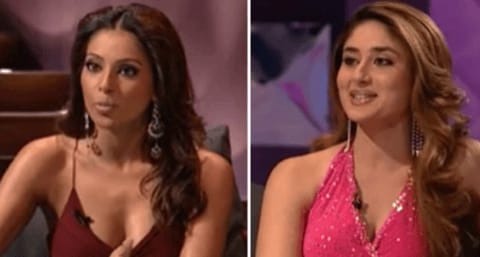 2. Bipasha's fight with kareena kapoor over dress designer vikram Phadnis
Another controversy in Bipasha's controversy is her fight with kareena kapoor, which took place when they worked together in the film 'Ajnabee' (2001). If reports are to be believed, vikram Phadnis was Kareena's designer but out of courtesy, he tried to help Bipasha. However, Kareena got angry with this and stopped talking to Bipasha and also called her a 'black cat'. After Kareena's comment about her skin, Bipasha said that she would never work with Kareena again.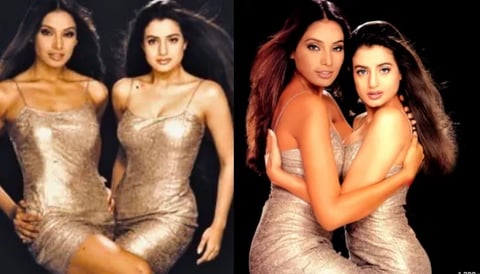 3. Bipasha Basu's controversial photoshoot with Ameesha Patel 
In her early career, Bipasha did everything, which was quite new and a bit shocking for everyone at that time. Under this, he posed with actress ameesha patel for a magazine with an interesting concept. In the photo, both actresses wore the same dress and posed in a slightly intimate manner. However, after the release of the magazine, both actresses were accused of promoting vulgarity and faced a lot of criticism. If reports are to be believed, some people even protested outside Bipasha's house. 
4. Bipasha Basu's Child Labor Controversy
It was in 2013 when bipasha basu shared a picture in which two little girls were seen tying her shoelaces. This photo of him created a lot of controversies. people accused Bipasha of child labor and urged the police and court to take strict legal action against her.
As the controversy escalated, the actress clarified that the two girls in the photo were her sisters Bidisha Basu and Bijoyeta Basu. However, people did not believe this, but Bipasha remained firm on her point and the controversy ended with time.
5. Bipasha Basu's 'sex chat' with amar Singh
Former politician, Late amar Singh's love for cinema and close association with actor amitabh bachchan is well known. However, he was embroiled in a controversy when his alleged 'sex talk' with actress bipasha basu was leaked online in 2006. One of his sensitive comments had filled people with anger. Indeed, in the audio call clip to him "age matters between the legs." was heard saying.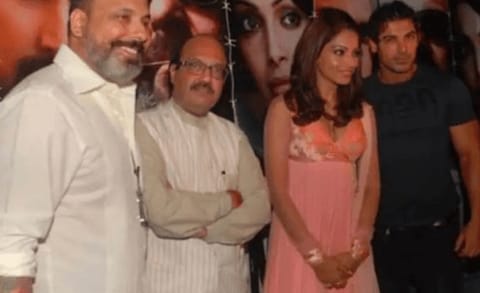 The former politician made this insensitive comment on a call to a woman who made fun of his age. After this audio clip went viral, speculations were rife that the woman was none other than Bipasha Basu. Though Bipasha denied it several times, it became clear when amar singh himself confessed that the man heard in the clip was none other than amar singh himself, but the woman is not Bipasha.
After this, the matter was settled, but due to this, Bipasha's name was defamed for some time. However, still some people never believed amar Singh's statement and termed it as a 'behind the scenes settlement'.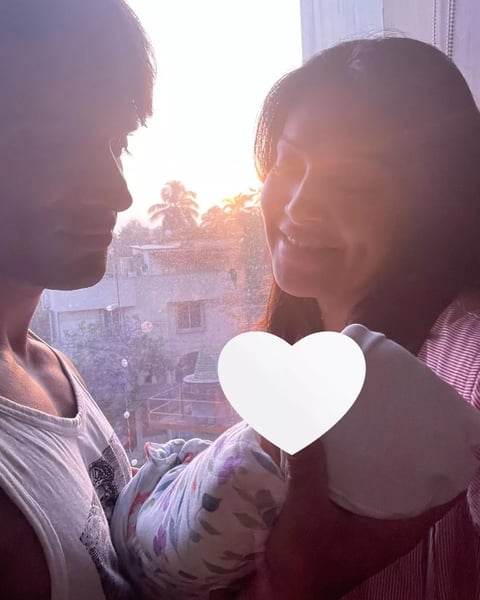 Well, controversies may be many, but it cannot be denied that Bipasha is one of the finest actresses who has given many wonderful and memorable films in her career so far. Currently, she is living the best phase of her life with her husband Karan Singh Grover, and daughter Devi.
మరింత సమాచారం తెలుసుకోండి: