IPL Rule Recap: New rules & 'Awaiting surprises'..!?

Impact Player Rule In IPL: Rules to debut in IPL 2023 series. After throwing the toss, the team can be selected. What is the change caused by the impact player rule? With the start of IPL 2023 just a few days away, the bcci is all set to introduce new rules to make the matches more interesting. That is, the method of selecting 'Impact Player' is going to be brought through this season. But there is no official announcement from bcci regarding this yet. With these new rules, fans can be given surprises depending on the circumstances of the match. Let's take a look at the new rules that will be introduced in the IPL.

What is the current rule?
In a match, there is a rule that players must give their team's list of players before the toss. Once the list is given, it cannot be changed again.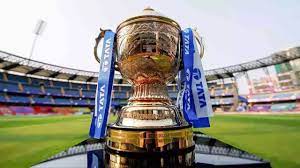 What will change in the new rule?
When team captains come to the field to throw the toss, they can bring two different lists. Depending on the win and loss of the toss, players can be given a list of players on their team. This means that even after the toss, the players playing on behalf of their team can announce the list.

How do teams choose their players?
Competing teams must name 4 substitutes along with their 11-man roster. 'Impact Player' should be selected from this list.

Should an impact player be an indian player only?
No. The number of foreign players included in a team's 11-man roster depends. That means if a fielding team consists of 4 foreign players, in such a situation, only one indian impact player can be brought into the team as a substitute. At the same time, if there are 3 or fewer foreign players in the 11-man squad for a match, one foreign impact player is allowed.

When can an impact player be fielded?
Teams can bring in their impact player at the start of the innings. An impact player can be brought in at the end of an over, the fall of a wicket, or when a player needs rest.

Can a dropped player play again?
If a player withdraws and is replaced by an impact player, the withdrawn player cannot participate in the day's match again.

Can you bowl half an over?
After bowling a few balls in an over, if an impact player is added to the team in his place, the over that has already been bowled cannot be bowled and must wait until the next over to bowl.

Can an impact player also bowl 4 overs?
Regardless of the number of overs bowled by a player replaced by an impact player, the impact player is allowed to bowl his full quota of 4 overs.

మరింత సమాచారం తెలుసుకోండి: