A 3-year-old boy chewed a small snake..!? Shocking!

In Uttar Pradesh, a three-year-old boy chewed and ate a small snake. A three-year-old boy chewed a small snake in Uttar Pradesh's Farrukhabad district. The funny thing is that the little snake died and the boy survived. The incident took place in madhapur village in Mohammadabad district. Dinesh Kumar's son Ayush, who lives there, was playing in his backyard when he suddenly started screaming. When Achiruvan's grandmother went there immediately, she was shocked to see a dead snake in the boy's mouth. He immediately took out the small snake from the boy's mouth and informed the boy's parents.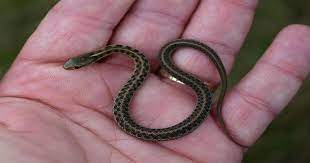 Shocked, his parents put the dead baby snake in a polythene cover and went to the hospital with the baby. Doctors who examined the boy, who was kept under 24-hour observation, declared that the boy is now out of danger. The boy's grandmother Sunitha said that he pulled out the little snake and cleaned its mouth. They informed the child's parents and took him to Dr. ram Manohar Lohia district Hospital. The doctor who treated the child, Mohammad Salim Ansari, said that the boy was given the necessary medicines, was fine, and was discharged. The doctor also said that the little snake might be of a non-venomous species.
మరింత సమాచారం తెలుసుకోండి: