Kannada beauty nabha natesh is an unassuming name to introduce to the telugu screen. In Smart Shankar,she has proved that she can't be fooled when it comes to acting. She introduced her dose of glamor in that movie. As the movie became a blockbuster hit, everyone thought that beauty offers would be queued up. But the scene is reversed. Chances are less. Had a few chances to come in but didn't click much.
However, this beauty always takes the lead in entertaining her fans on social media. Thinking a little crazy is different from the usual photo shoots. Her craziness is evident in her photo shoots. The latest summer special treat has been handed out. Wearing a bully gown and showing off her elegant legs, she is holding a mango fruit in her hand.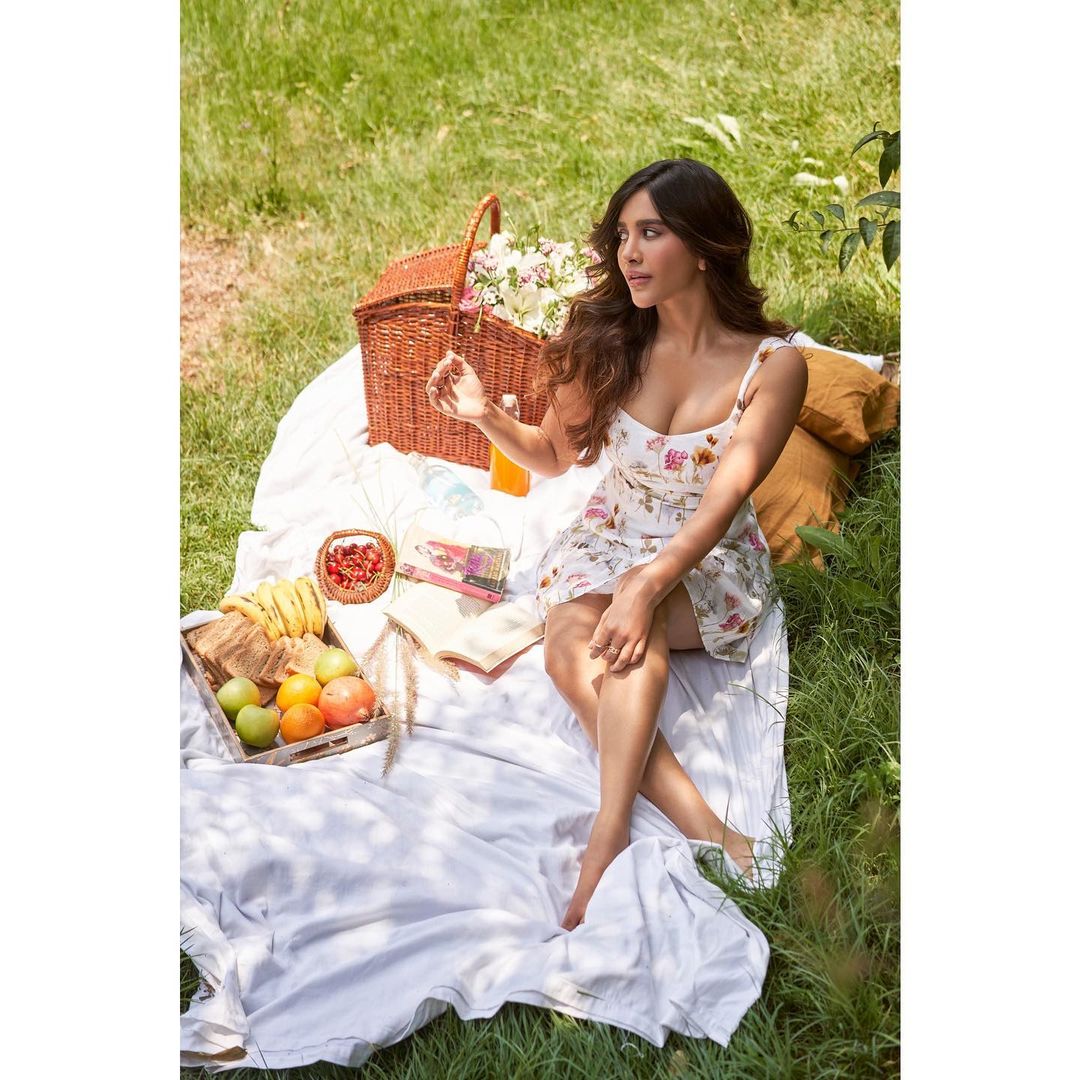 She has set all the books to read the fruits in the middle of the green fields and has done a photo shoot. She impressed by showing her beauty while enjoying the nature. She looked really barbie girl la cute in a white floral sleeveless gown. Now these photos are impressing the netizens immensely.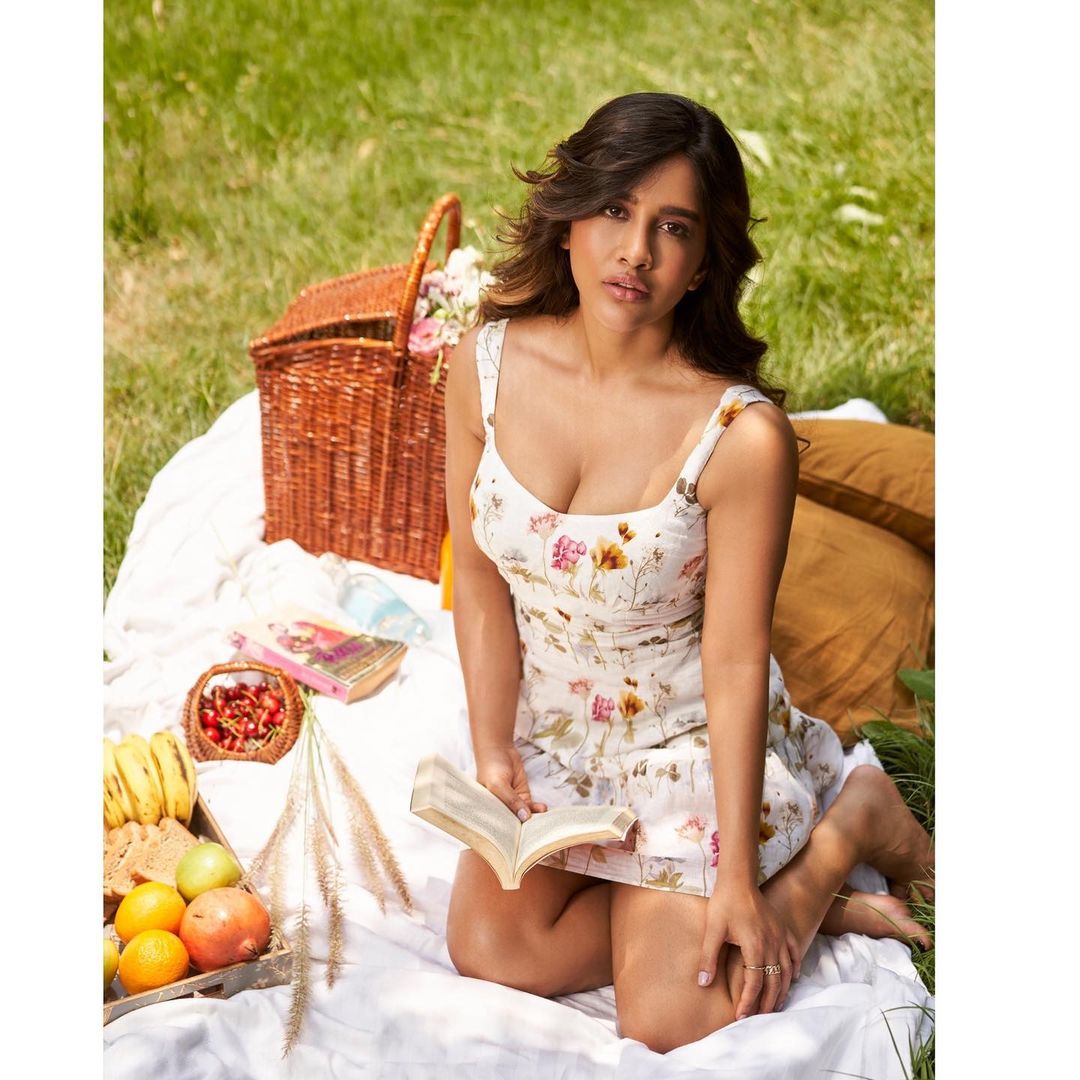 Currently, nabha natesh does not have any films in hand. This beauty has not signed any project for almost two years. With this, she is trying to get her career back on track. Finally acted in Nitin Maestro movie. And again this beauty will be seen on the silver screen.
మరింత సమాచారం తెలుసుకోండి: