Adani Group cancels the FPO: What's going on?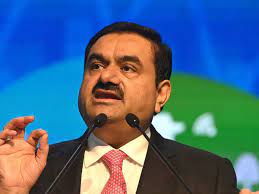 Gautam adani and adani Group are currently in the news. So far where gautam adani had reached the first position in the list of the world's richest people. And now he has come at number 15. Let us tell you that recently, adani Group has been accused that the price of their shares is overpriced, after which their wealth declined sharply. On the other hand, on january 27, gautam Adani's company adani Enterprises issued an FPO to raise Rs 20,000 crore. Now the company has also withdrawn it on february 1 and has asked investors to return their money.
How much FPO was issued by adani Enterprises?
The biggest follow-up-offer till date i.e. FPO adani Enterprises (Adani Enterprises FPO Cancel) was issued. The company was trying to raise Rs 20,000 crore from this FPO. However, this FPO, which opened from january 27 to january 31, received tremendous response from angel investors. However, during this period it did not get any special response from the retail investors. adani Enterprises had placed bidding for 4.55 crore shares. During this, bidding for 4.62 crore shares of the company took place on the third day. Now know why gautam adani had to withdraw the FPO of adani Enterprises even after such a tremendous response:
Why did adani Enterprises withdraw the FPO?
Gautam adani told that the board decided to cancel the FPO in view of the ongoing fluctuations in the market.
Has this decision been taken in the interest of the shareholders due to the ongoing turmoil in the market?
Recently, Hindenburg had accused the company of tax evasion in its report, due to which people believe that the company has withdrawn the FPO for this reason.
The stock of adani Enterprises has currently reached its 52-week low. A decline of 49% has been recorded in this. At the same time, a decline of more than 37% in the company's stock has been recorded in a week.
మరింత సమాచారం తెలుసుకోండి: