Kamal predicted odisha train accident 20 years ago..!?

Some of Kamal's risk-taking films have not been successful at the box office, but they have attracted fans critically. Moreover, some pictures will be remembered even with time. It is for this reason that he does not worry about success or failure and puts his opinion firmly forward in his films. Moreover, some of the things shown in the films happen in real life and will surprise us. One such incident has just happened. Anbe shivam is a 2003 film directed by sundar c starring Kamal and Madhavan. In the film, Kamal and madhavan will travel on the Coromandel Express. Then it will be shown that the train going ahead of it derails and causes an accident. That incident happened 20 years later. That is the odisha train accident that shocked many people happened in the same state and on the same track as shown in the film.

Three Coromandel Express, Howrah Express, and a freight train collided with each other in a major accident, killing many people. While the whole of india is expressing regret for this, many people are thrilled that the scene of Kamal's film has been ruined in reality. Kamal also talked about Tsunamis in the same film. Many people who saw it were wondering if it was a big wave or what it meant. When that happened, they stopped. Even then Kamal's prediction was widely talked about. In that way, it is surprising that his film scene is happening again in reality.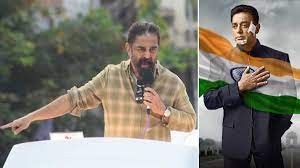 But the mind tells us that such a terrible incident should not have happened. To that extent, the whole of india has been turned upside down by this incident. Many people are expressing their grief and pain for this. In that way, many people are now sharing this event with pain, comparing it to the Anbe shivam movie scene.
మరింత సమాచారం తెలుసుకోండి: