It is known that mumbai beauty Mrinal Thakur's name has changed in the industry with just one hit.Her expressions on the silver screen have created a special fan following. But it is a fact that second chance is delayed. But in this gap, she did four or five bollywood films. They are still in sets.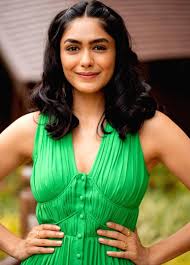 In this background, it is known that natural star nani has been locked as the heroine in the 30th film. After examining some heroines, the makers decided that Mrinal would be suitable for the role. And how much did the beauty charge for this movie? Do you know? It is reported that the letters will receive a reward of 3 crores.
With this, the range of Seethamma's demand in tollywood is becoming clear! However, she got a chance with nani and proved her range. Credibility is not lost at all. Mrinal took only 30 to 50 lakhs for her first film here. For the second film, Gap will take more and receive another 3 crores, which makes sense of how demanding she is.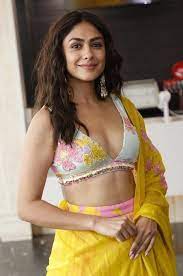 Recently there were news that he has also bought a house of her own in Hyderabad. Based on this, it seems that Mrinal is moving ahead with the plan of becoming a star heroine in Tollywood. It can be said that nani will start at least three or four more commitments before the completion of the film. It is known that he is also busy in Bollywood.
మరింత సమాచారం తెలుసుకోండి: