There is no need to say anything special to the telugu moviegoers about Sakunthalam starring samantha in the lead role. There are huge expectations on this mythological movie, which is made in the background of Shakuntala Dusyantula Premayanam. Teasers, posters and trailers have already arrived from the Shakunthalam movie which will be released on 14th April.
Samantha recently posted pics of herself wearing gold jwelery and they went viral. Samatha  looks like a real golden goddess in it. sam looks like a queen in gold color dress with full gold jewelry. Samantha's pic with huge gold ornaments on her neck, big size rings on her ears and jewelry on her head is particularly impressive.
Expectations are high on the movie Shakunthalam which is going to be released at pan india level. samantha is the key character in Shakunthalam movie. Shakunthalam has shouldered the promotions. sam started movie promotions from North India. In this regard, she posted a video on her Instagram. Shakunthalam created an interview set in Bap Drop.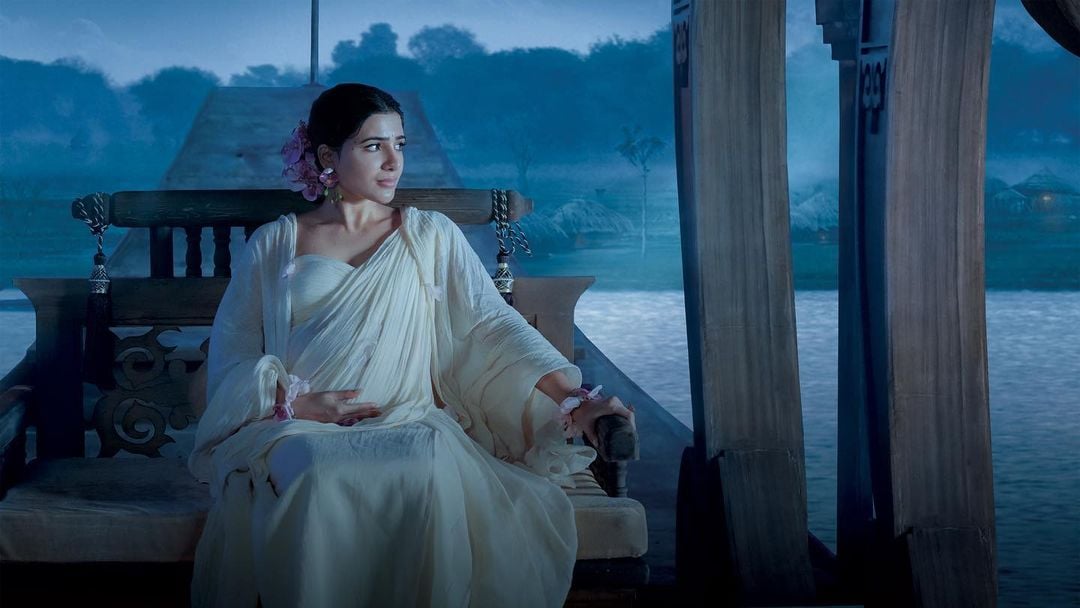 In it, samantha was seen giving interviews wearing ultra modern dresses. sam said that she is happy to get a great chance to play a mythological character and is looking forward to seeing herself on screen.
మరింత సమాచారం తెలుసుకోండి: