If there is no Rajini film then there is no Ajith..!?

Superstar Rajinikanth is the biggest personality in indian cinema today with his acting, style, and mass. His films are celebrated like a festival with fanfare till today. In that way, many producers, directors, actors, and actresses have progressed to the next steps in their lives with Rajinikanth's films. Most importantly, Rajinikanth's films have made life for producers who have debts, directors, and actors who had no chance despite their talent. In that way, it is now reported that Rajinikanth's film is the reason for actor Ajith's 27 years of success.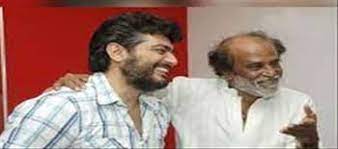 Actor ajith is a giant pillar in tamil cinema and is earning up to 100 crores today. ajith, who came to act without any film background, is now a symbol of tamil cinema. But his early film career faced many setbacks. Vanmathi is a hit movie starring Ajith. Directed by Agathiyan, the film was produced by producer Sivashakti Pandian. He was a movie theater distributor till this film. In this situation, Sivashakti Pandian stopped the film halfway through the production of Vanmathi due to a lack of money.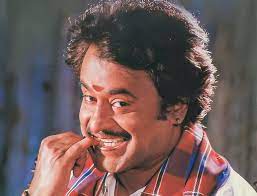 It was at that time that Rajinikanth's muthu was distributed to theaters by Sivashakti Pandyan. After the release of the film, he made Ajith's Vanmaathi with the profits of muthu every day. While this film was a hit, Kadhal Kottai was also produced in the same alliance and won the National Award. It was after this film that Ajith's film career began to climb a bit like a ladder. Thus, the profit from Rajini's film muthu has contributed to Ajith's first success. Meanwhile, Rajini's muthu film was not available that day, so the reality is that ajith is not in tamil cinema today.

మరింత సమాచారం తెలుసుకోండి: