That warning is also mandatory in OTT content..!?
Until now, if there were scenes of heavy drinking or smoking in
cinema
and bully screen content, there must have been a line under which alcohol and smoking were harmful to health. Apart from that, a warning should be given at the beginning of the movie. If this is not done, there is a law to take strict action against the film production company as well as the key members of the unit.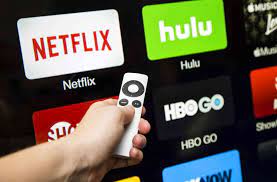 But in recent times, there is no such law in OTT, which is very famous in India. With that, they are filming
cigarette
and obscene scenes and alcohol scenes without any limit. No longer so. OTT content must also carry a warning, even if it contains scenes or scenes involving smoking. For that, the Union
health
Department officials have announced that they have brought changes to the Act of 2004.
The center has decided that the 30-second video against drinking and smoking should be shown in front and in the middle of
cinema
theaters and also for OTT content. The Center has issued warnings to the OTTs saying that strict action will be taken if the content coming from here on is not like that.
మరింత సమాచారం తెలుసుకోండి: