It is well known that boyapati Sreenu's mass-market potboiler would have ram pothineni and popular young beauty sree Leela on screen together. The fresh photos posted by sree Leela on social media see the couple posing naturally as they exit the airport in Mysore. In a warm, elegant white dress, ram is at his best, while sree Leela looks enticing in black. 
They nail the contrasting black and white attire in the photos and seem stylish together, which raises hopes for their on-screen connection. The two have just arrived in mysore, where they will be filming for a significant portion of the action movie. boyapati Sreenu is the movie's director, while srinivasaa chitturi is its producer.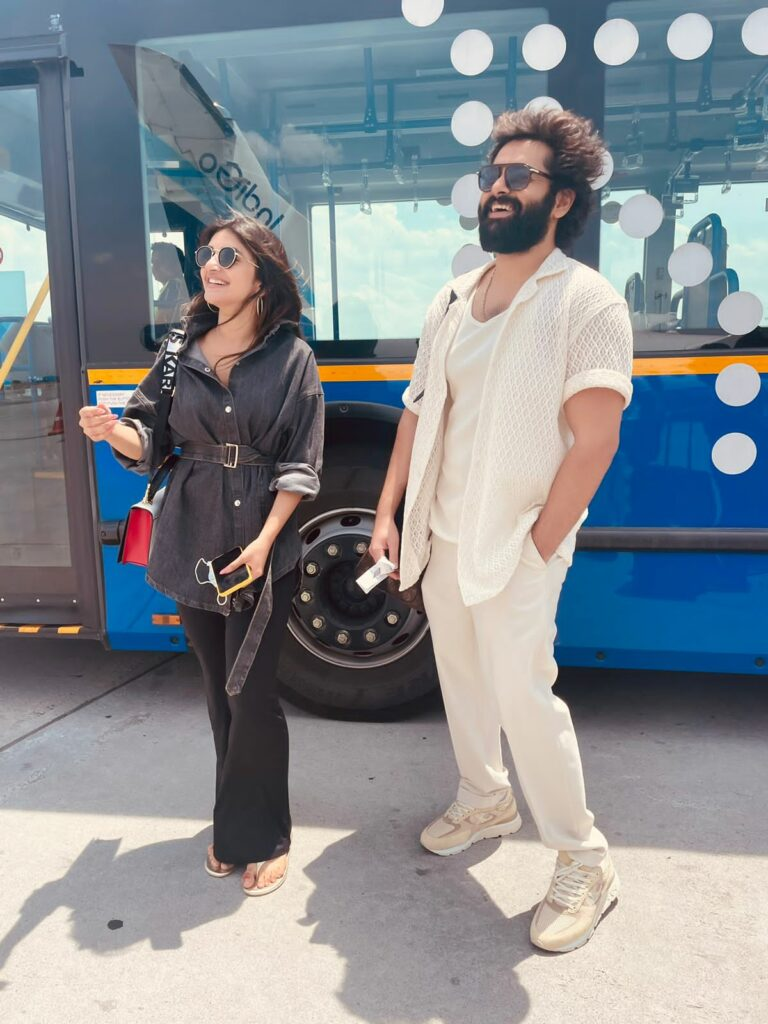 Ram Pothineni will soon be featured in boyapati Sreenu's big-budget action film, set to be released around the dasara season. Now that ram and sree Leela have arrived in mysore for the movie shoot, a fresh batch of pictures of the couple have appeared online.  ram and sree Leela immediately stand out as an attractive couple. sree Leela looks stunning, and ram has a really cool, rustic style. In these candid photographs, their clashing outfits seem fantastic.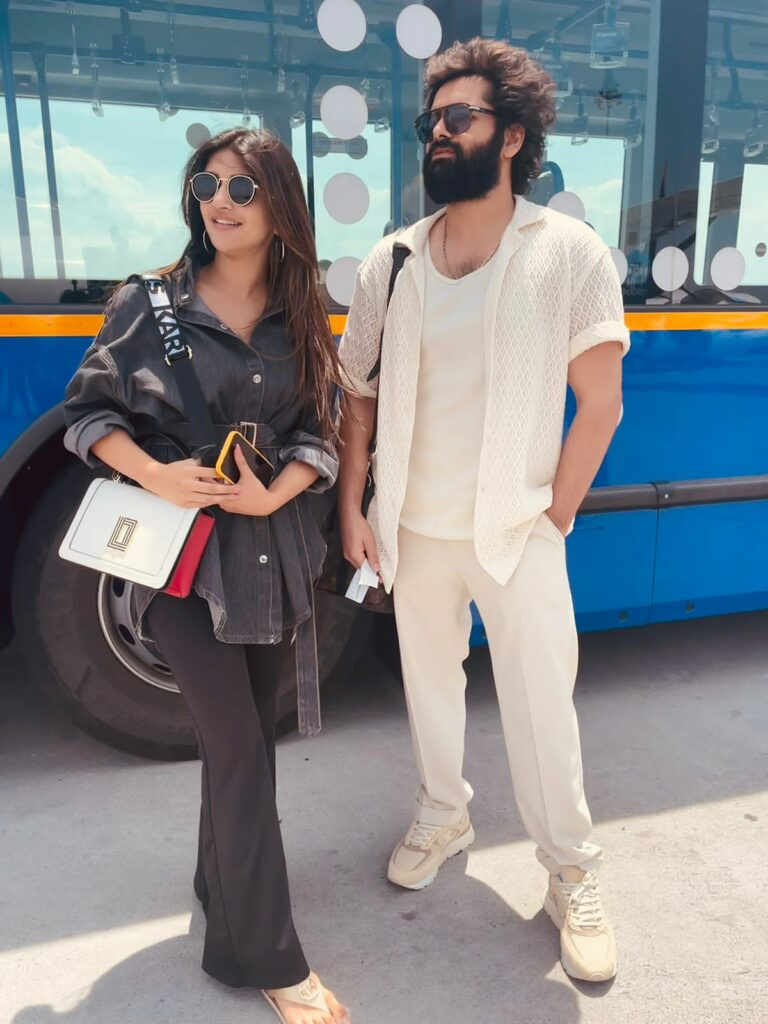 మరింత సమాచారం తెలుసుకోండి: