Rajini shocked to see Kamal's acting..!? Rajini longs for it..!?

Superstar Rajinikanth and Ulaga Naayagan kamal haasan are both contemporary rivals. Although Kamal came to the cinema before Rajini, both of them were emerging heroes at the same time. Both have acted in the same films without any ego. Even though today Superstar Rajinikanth is the supreme actor of tamil cinema, today kamal haasan is not seen as equal to him but as a step above him. Similarly, Rajini did not hesitate to talk about kamal haasan on any platform.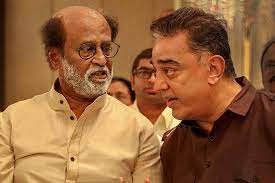 Avvai Shanmukhi is a 1996 movie starring Kamal Haasan. gemini Ganesan, Nagesh, Meena, Heera, Manivannan, and Nasser acted in this film. director ks ravikumar had taken this as an adaptation of the english film Mrs. Doubt Bear. kamal haasan plays a middle-aged woman in the film, dubbing and singing for the role. Superstar Rajinikanth was very surprised to see this film and enjoyed the entire film laughing and shaking his stomach.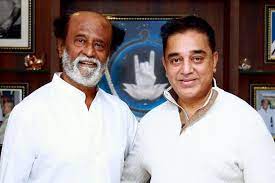 2000 movie Hey ram starring, directed, and produced by Ulaganayakan Kamal Haasan. It was through this film that bollywood superstar Shah Rukh Khan made his debut in a live tamil film. The film was released simultaneously in tamil and Hindi. The film also received controversial reviews. Oscar-nominated from India.
Hey ram was a film that spoke boldly about pre-independence india and mahatma Gandhi's assassination. This film was seen as a huge hit at that time. Superstar Rajinikanth along with journalists watched this film very seriously. Rajinikanth is in awe of Kamal's performance in the film.

మరింత సమాచారం తెలుసుకోండి: