Vijay film actress committed suicide..!? Things stolen..!?

Sudden deaths of the silver screen and small screen actresses leave fans shocked. Most actresses' deaths are shrouded in mystery. From silk smitha to Vijay TV's VJ Chitra, the death of actresses is questionable. In this situation, the incident of Vijay actress's suicide 21 years ago is now being talked about sensationally. And the mysteries of her death are coming out one by one. Some shocking things have also come out.

That is, Simran's younger sister Monal's suicide incident is now being talked about hotly. She acted in Vijay's Badri. simran was acting in Panchatantram when Monal committed suicide. The shooting of this film was going on abroad. So simran had said that actor Riyaz Khan and actress mumtaz immediately went to the spot. Monal is in love with choreographer Prasanna. He is the nephew of Kala Master. At that time there is a problem between Monal and Prasanna. simran said that distraught Monal committed suicide. Apart from that, simran also accused Riyaz Khan and mumtaz of taking Monal's diary and the things there on the day she committed suicide.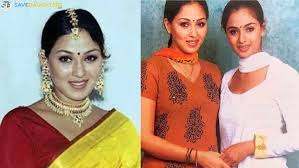 Because they are friends of Kalamaster, she has said that they have stolen these items so no evidence should be disclosed. Apart from that, simran had said that they could not do anything because the Kala master had the support of political bigwigs.
మరింత సమాచారం తెలుసుకోండి: