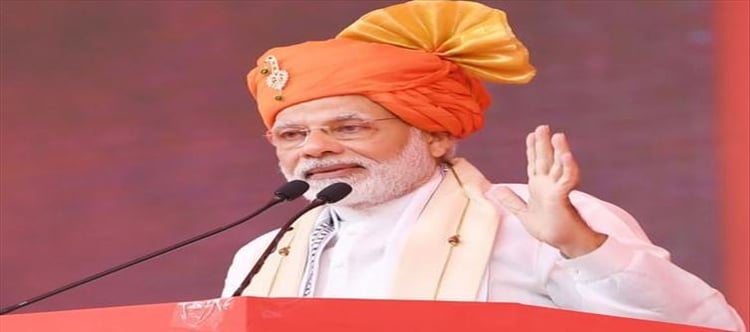 Prime minister Narendra Modi and home minister amit shah will launch an election campaign blitz in rajasthan from monday with nearly a dozen rallies and six roadshows of the two leaders planned in various state regions. This comes in the campaign's final leg, which ends on november 23. The prime minister will hold rallies in Pali and Hanumangarh on monday, followed by a mega roadshow in Bikaner, a major urban centre of the state. This is after he held two rallies in rajasthan on Sunday, including one in Churu for the leader of the Opposition in rajasthan, Rajendra Rathore.
The PM will be in rajasthan again on Tuesday, for three rallies in Bara, Kota and Karauli. Modi will end the day with a roadshow in the state capital, jaipur, which is expected to be a grand affair like his roadshow in indore last week. More rallies and a roadshow of the PM in Jodhpur, cm Ashok Gehlot's constituency, are also being planned before the campaign ends.
Home minister amit shah will, meanwhile, extensively campaign for three days in rajasthan starting Monday. He will hold six rallies in three days in Alwar, Jhunjunu, Sikar, Pali and Jalore. The home minister will also do roadshows in Sawai Madhopur, Sirohi and Jaipur. The home Minister's roadshow in jaipur is planned for november 23, two days after the PM's roadshow in the state capital. The BJP's top leadership has decided to put all its effort in the campaign in the last leg, sensing an edge over the ruling congress government.
మరింత సమాచారం తెలుసుకోండి: