The most sixes in IPL matches? Not CSK..!?

IPL Sixers: chris Gayle's royal challengers Bangalore to MS Dhoni's chennai Super Kings! MS Dhoni-led chennai Super Kings hit 18 sixes in their IPL 2023 match against kolkata Knight Riders, the 4th highest total by a team in t20 league history. Do you know which team has hit the most sixes in the IPL?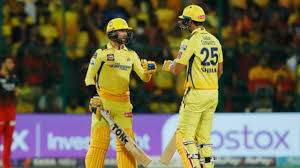 Chennai Super Kings - 18 sixes:
Chennai Super Kings have set many records in the 33rd match of the IPL 2023 season against kolkata Knight Riders. One of them was hitting 18 sixes against kolkata Knight Riders yesterday (Sunday, april 23, 2023). Earlier, chennai Super Kings equaled the record of 18 sixes in a match by RCB and rajasthan Royals. Ajinkya Rahane and shivam Dubey hit 5 sixes each.

Royal Challengers Bangalore - 21 sixes:
RCB holds the record for most sixes in all IPL match by taking 21 sixes against pune Team in IPL 2013. chris Gayle scored an unbeaten 175 in this match.

Delhi Daredevils - 20 sixes:
Delhi Daredevils (now delhi Capitals) hit 20 sixes against gujarat Lions in IPL 2017. rishabh pant hit nine sixes in his 97 runs.

Kolkata Knight Riders - 17 sixes:
Kolkata Knight Riders all-rounder Andre Russell scored a 36-ball 88 against chennai Super Kings in IPL 2018. It hit 17 sixes so far.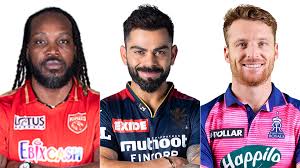 Chennai Super Kings - 17 sixes:
Dhoni-led chennai Super Kings hit 17 sixes in IPL 2022 at Navi Mumbai, and shivam dube hit 9 sixes in 95 not out against royal challengers Bangalore.

మరింత సమాచారం తెలుసుకోండి: