Everyone is interested in learning more about the animation, and while you can view the trailers on this page, the full experience can only be had in a theatre. We are awestruck by what sony Pictures Animation has accomplished, but we also groan at the enormous amount of labor-intensive work that must have gone into it. It takes a village to raise a child, but an army must have been needed to create this animated work of art.


When you think of these two films, you probably picture their incredibly daring, outrageous imagery, but the actual trick that Across the Spider-Verse accomplishes is in its use of less striking animations. Our favorite instance comes at the beginning of the film when a cop arrives at a crime scene and ducks behind a police cruiser while simultaneously extracting their weapon from a holster. Your brain will automatically switch to thinking "Yeah, that's real life I'm seeing" since the animation for this split-second movement is so fantastic.


After decades of motion capture and CGI that is as good as live action, this may not sound spectacular, but Across the Spider-Verse has an extra X factor. It's almost astonishing how the unreality of animation heightens reality. Additionally, the action and dramatic scenes excel. Everything on screen is still comprehensible and clear even when things are going at a thousand kilometres per hour.
The bouncing between dimensions is even better. The majority of the 2018 film took place in Miles Morales' realm, where the visiting Spider-People infused it with their own visual language. We get to see a lot more dimensions in this film, and it's wonderful to learn about each one's unique appearance and reasoning.

The story also reflects this harmony between the real and the fantastical. It's no secret that Spider-Man's main draw is his ability to use his spider powers to tell a heartfelt human story through the medium of high fiction. The fate of one individual and their own story has the potential to get lost in the shuffle when the stakes are raised and there are many Spider-People and unlimited universes.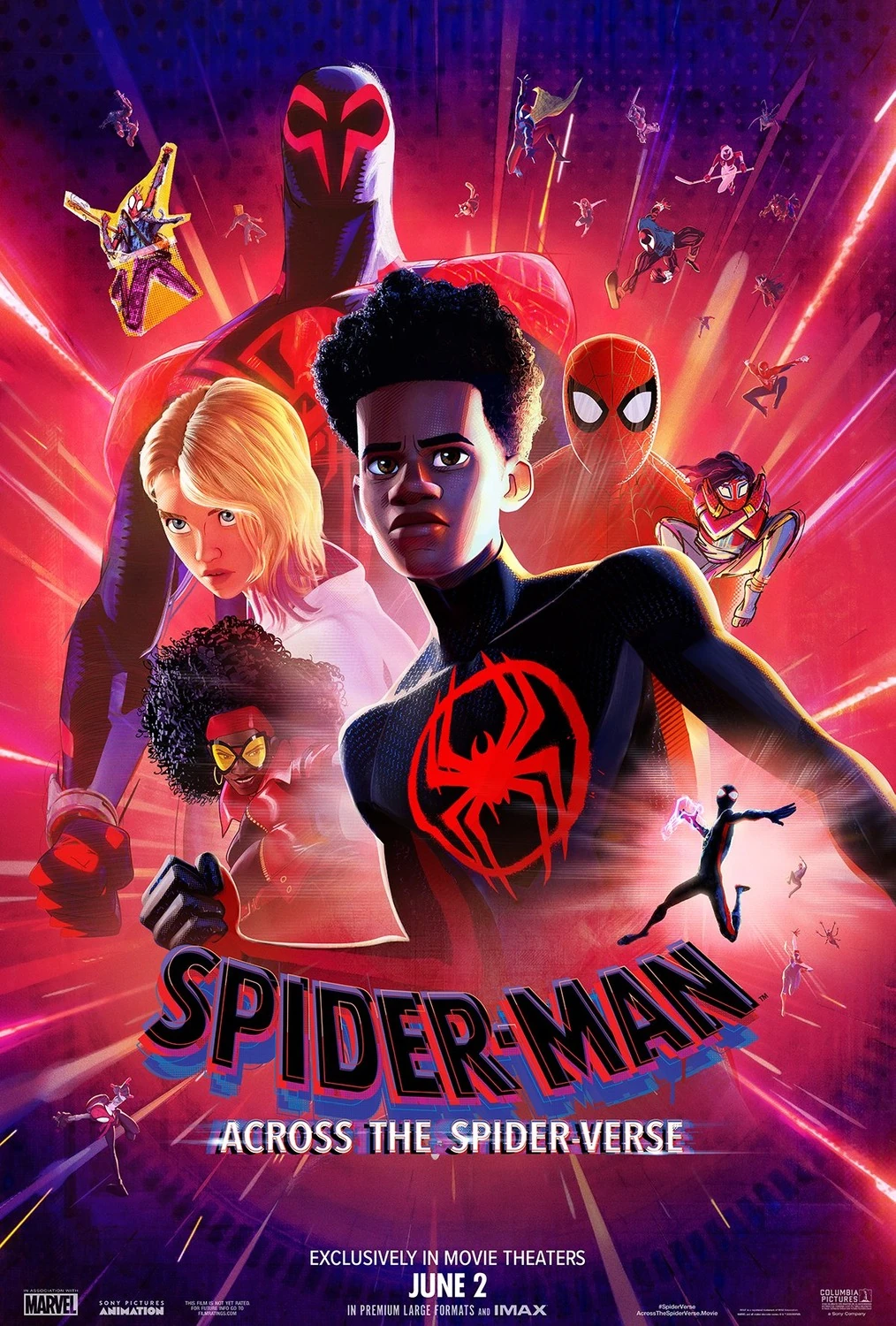 That's not the case, though, as the movie deftly strikes a balance between the intimate scenes and the multiversal, "everything is on the line" main plot. Unfortunately, Across the Spider-verse's main flaw is its overall plot. There is no doubt that there will be more than one film in the actual sequel to Into the Spider-Verse.

A third film, Beyond the Spider-Verse, scheduled for release in late 2024, will pick up where the events of Across the Spider-Verse left off. Although the two-movie idea was made known a while ago, its repercussions are now apparent when I watch this film.

We can't and won't give anything away, so let's take an example: Avengers: Infinity war can stand alone as a standalone novel. It is possible for Infinity war to stand alone as an Avengers film in which the good guys fall short in spite of their greatest efforts. It's gloomy, but you won't be too disappointed if Endgame didn't come out for whatever reason, leaving Infinity war feeling incomplete.

For Across the Spider-Verse, the same cannot be true. As amazing as it is and as high as we will grade it, it only tells half the story. When the credits begin to roll, those who are less interested in entertainment news could even feel slighted and perhaps duped.
Thankfully, this is the film's only flaw; everything else is flawless. The two leads, Shameik Moore as Miles Morales and Hailee Steinfeld as Gwen Stacy, have to invest a lot of emotional depth to effectively sell this somewhat melancholy story, and the aforementioned vast cast really brings their A-game. The flawless facial animation that conveys that feeling also aids.

Similar to the first film, the soundtrack is jam-packed with hits that combine both music from the original score and other songs. However, we discovered that the existing songs weren't given as much time to play, with some only getting a few seconds. We couldn't help but think that the scenes could have been longer to play more of the music or that those shorter times could have just used a portion of the original score.

We were left with an exhilaration that penetrates every aspect of this film until the momentum finally slowed down in the credits. Although the term "excitement" might be ambiguous because everyone has their own definitions of it, we doubt that anyone with a heart and a brain could watch Spider-Man: Across the Spider-Verse without cracking a smile and racing their heart.








మరింత సమాచారం తెలుసుకోండి: