Atlee's huge mistake..!? Is the release of 'Jawan' delayed..!

While it has already been announced that the movie 'Jawan' will be released in june, now a piece of new information has come out that atlee is in the process of changing the release date of the movie. The last movie directed by director atlee and starring Thalapathy Vijay was 'Bigil' which was released in 2019, after this movie bollywood king Khan plans to direct 'Jawan' with Shah Rukh Khan.

But since Shah Rukh Khan was busy shooting for 'Pathan'. atlee waited for him for about 3 years and then started shooting for 'Jawan'. As the first phase of the film started in Pune, then Shah Rukh Khan's son, aryan Khan got involved in a drug issue, and the shooting of the film was stopped suddenly and resumed after 2 months.
Till now the shooting of the film has not been completed. atlee is also said to be a reason for this. Recently, Atlee's wife Priya had a baby shower and a baby was born, so the shooting was affected. The shooting was not completed on time. There are two and a half months left before the release of the film. As already announced, the film will be released on june 2 but they are planning to release it in october and it is said that there may be announcements about this soon.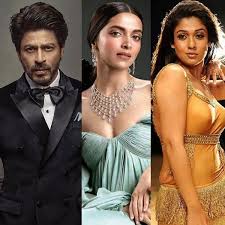 Nayanthara stars opposite actor Shah Rukh Khan in this hugely budgeted film. vijay sethupathi plays the villain, and Priyamani, yogi Babu, Mansoor ali Khan, and many others play the lead roles. It is also worth noting that sanjay dutt and deepika padukone are making special appearances in the film. Composed of Anirudh's music, GK Vishnu's cinematography, and Reuben's cinematography, this film is produced by Shah Rukh Khan's wife Gauri Khan on behalf of red Chilli Entertainment.
మరింత సమాచారం తెలుసుకోండి: