TV's 'Sita' aka Shivya Pathania was trolled for wearing a bikini, and now the actress reacted
Shivya Pathania, who played characters like 'Parvati' and 'Sita' in mythological tv shows, was recently trolled a lot for her bikini photos. Now the actress has given her reaction to this. Popular tv actress Shivya Pathania is known for her roles in mythological shows like 'Bal Shiv' and 'Ram siya Ke Luv Kush', in which she played the role of 'Parvati' and 'Sita'. Recently, the actress shared some of her bikini photos on her social media account, seeing which her fans went berserk and slammed her. people said that after playing pious characters like Parvati, Sita, and Radha, she should not wear such clothes. Now recently, he has spoken openly about it. 
In a conversation with ETimes, Shivya Pathania said on trolling for wearing a bikini, "I have been acting for many years and people relate to me for the characters I play. However, other than that, I am a girl with a unique dress style and have loved to dress up since a young age. When I uploaded pictures in a bikini, I got flooded with hate comments. However, some positive comments also came.
She further added, "People told me not to wear such clothes and started monitoring me on what I should and should not wear. Isn't it normal to wear a bikini on the beach? I respect everyone's opinion, but I want to say that my dress does not define me. So, I had to give a message. I am thankful to my supporters who came to my rescue. Shivya further added, "My social media handle is a glimpse of my real life and I will keep my followers informed about what I do and what I like. Of course, without hurting people's sentiments."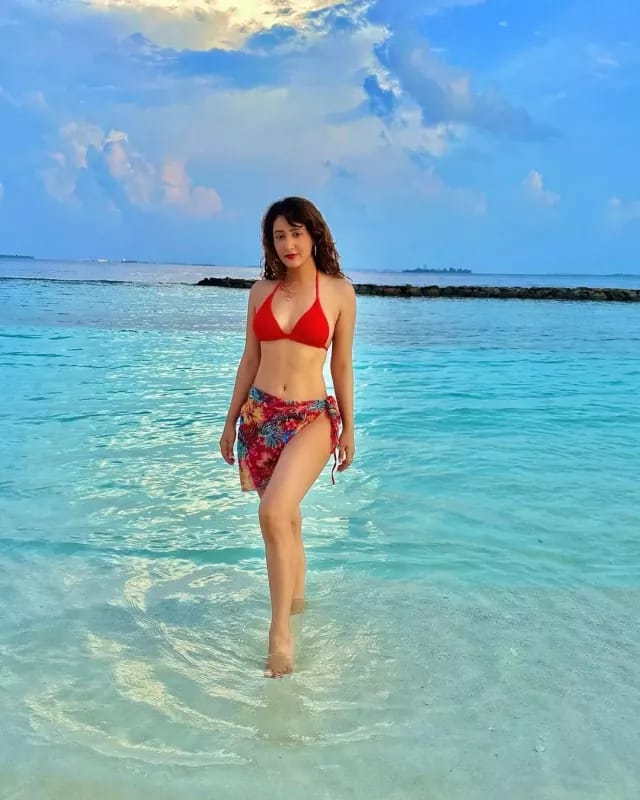 When Shivya was asked whether she gets trolled even for playing mythological characters? So he said, "I have been equally loved for the mythological characters and other characters that I have played. Be it 'Humsafar' or 'Ek Rishta Shaandari Ka' or the web show 'Shoorveer'. I have got love for everyone.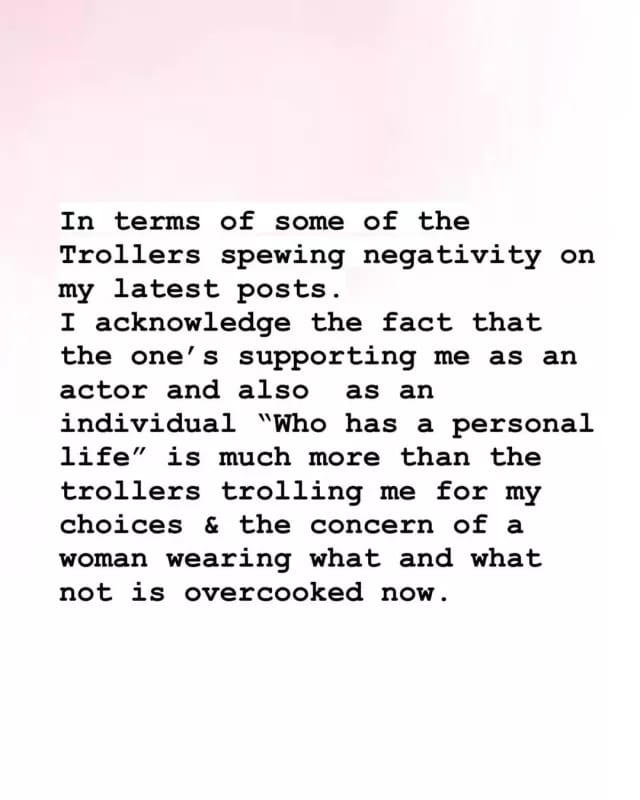 Let us tell you that when Shivya was trolled for wearing a bikini, the actress gave a befitting reply to the trollers by sharing a long post. She wrote in her instagram post, "For some trollers spreading negativity on my latest post, I believe in the fact that supporting personal life as an actor and person is more important than trollers."
Shivya further wrote, "Since childhood, I have seen women being shamed and bullied for their choice of clothes. From a very young age, I have been breaking barriers, fighting stereotypes, and letting it be said that a woman's choice of clothing never tells what her character, her upbringing, and her values are. To end this, I appreciate everyone who has been a part of my journey so far and if I have hurt anyone's sentiments, I apologize."
మరింత సమాచారం తెలుసుకోండి: