Sai Pallavi is my love; she is my huge crush!Who said?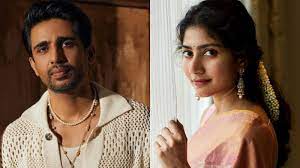 Actor gulshan devaiah recently admitted that he has Sai Pallavi's phone but has never been able to call her. The actor has previously admitted to having a crush on her and described it as his "obsession." Gulshan stated that he is just mildly "infatuated" with her in a recent interview, adding that there is nothing more.
Relationships in the past of gulshan devaiah - Greek actress Kallirroi Tziafeta was the spouse of Gulshan. In 2012, they got married, then they divorced in 2020. In a statement, Gulshan stated of his ex-wife Kallirroi, "I give equal credit to her for actually making sure we maintain in all the good things and not spoil anything." We didn't feel the need to set an example for the rest of society. It's not as difficult as people think. We took our time and were not rushing. She is now my closest buddy. I am free to tell her anything. I will let her know if I go on a date.
Gulshan Devaiah on Sai Pallavi
I have a major crush on Sai Pallavi, and it's been going on for a while, Gulshan said when discussing her. I also have her phone number. I wish I had the courage to approach her, though. She is a fantastic dancer and actor, in my opinion. I believe it to be just a crush. Beyond that, there is nothing. At times, I have a slight infatuation with her. She can also act well, though. She is an excellent actor. And I think I'd be content with that if I ever had the chance to work with her in a movie at some point in my life. What about the rest? I'm not sure. And if the rest won't happen, what can I do?.
మరింత సమాచారం తెలుసుకోండి: