Kareena Kapoor's Emotional Speech On Getting Awarded, Hailed Sister, Karisma As Her Only Inspiration
Throwback to a moment when kareena kapoor turned emotional about receiving an award and thanked the most important people in her life!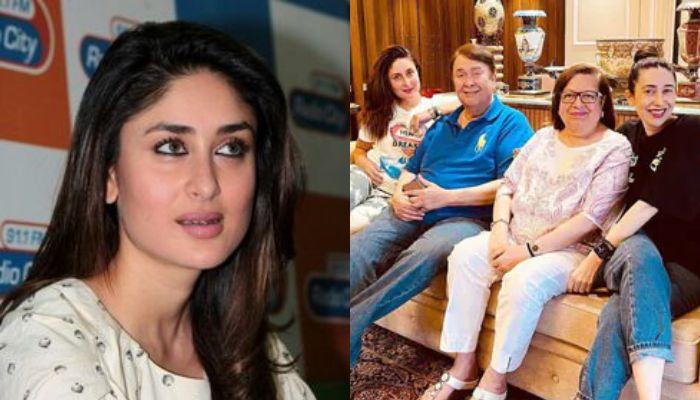 Kareena Kapoor, a.k.a, Bebo has been a true diva by all means. Right from her very debut, she has mesmerized audiences with her strong acting prowess and ability to nail versatile roles. And very deservedly so, she has gone on to win a plethora of accolades in appreciation of her work on celluloid. And in one of her throwback award-winning speeches, Bollywood's much-loved Bebo won hearts by mentioning the most important people in her life.
Kareena Kapoor calls karisma kapoor her only inspiration in her award-winning speech
Kareena Kapoor is very close to her family, and more so ever with her dearest sibling, Karisma Kapoor. While she is often spotted heaping praises on Lolo, she hailed her as the only inspiration in her life. Well, in a throwback video doing rounds on social media, Kareena can be spotted getting emotional on receiving an award, post which she thanked the most important people in her life, that includes her sister, karisma kapoor, her mom, Babita, and her niece, Samaira. Calling her sister as her only inspiration, Bebo's speech can be heard as: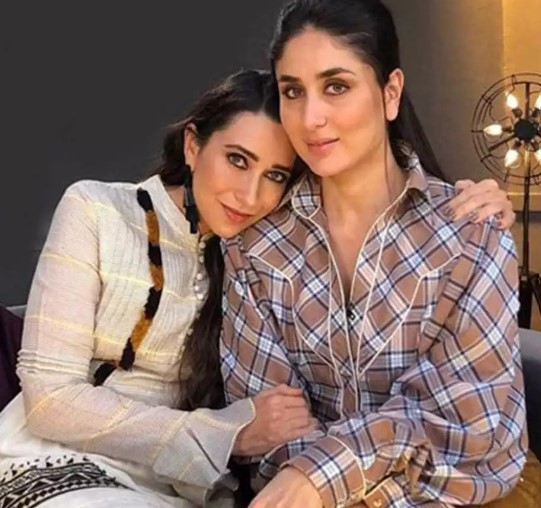 When kareena kapoor opened up on the bond she shares with her sister, Karisma Kapoor
Bollywood's favorite sibling duo, kareena kapoor and karisma kapoor, fondly known as Bebo and Lolo have always mesmerized the fans with their unbreakable bonding. They share an unconditional bond like most other siblings and have been there for one another on most occasions. Moreover, the duo is quite vocal about sharing their love for one another publicly, which simply sets goals. For instance, Kareena in an interview with Pinkvilla opened up on the type of bonding she shares with her sister, Karisma, and revealed that the latter has been her constant supporter no matter what. In her words:
Kareena Kapoor reminisced about witnessing the struggling days of her sister, Karisma as an actress
Karisma Kapoor was a bonafide actress of the 90s and has ruled the screen with both her beauty and terrific acting mettle. She set the inspiration for her baby sister, Kareena to follow in her footsteps. And so, Kareena has had experience witnessing the challenging times faced by her elder sister back in the days when she struggled to make it big in the film industry. Reminiscing the same, Kareena in an interview once recalled having seen her sister, Karisma crying bitterly at night along with their mother, Babita. In her words: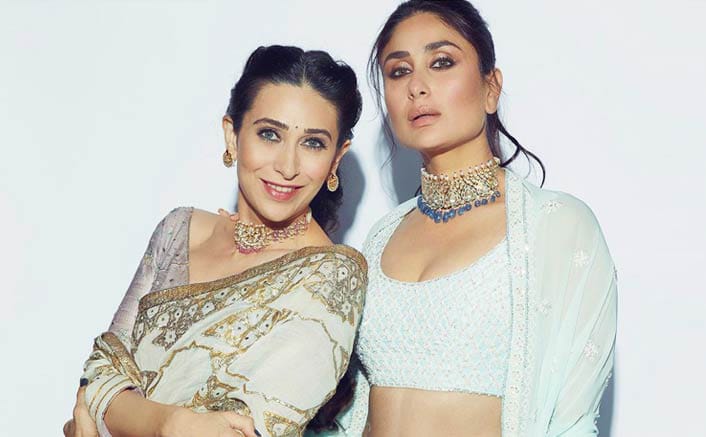 Karisma Kapoor recalled her school days with sissy, Kareena
Being siblings, there is absolutely nothing that remains hidden between Kareena and Karisma. The duo has been raised together and spent their childhood together. Speaking on the same lines, karisma kapoor once recalled the childhood of her sister, Kareena, and reminisced about her school days
మరింత సమాచారం తెలుసుకోండి: