Andhra's CM's flight made an emergency landing..!? Why..?

Andhra chief minister Jagan Mohan Reddy's special plane made an emergency landing at Kannavaram airport in vijayawada today. Due to a technical glitch, the flight was grounded shortly after take-off. It is noted that Andhra chief minister Jagan mohan reddy had planned to go to delhi today. After the special flight landed safely, officials are making alternative arrangements for the Chief Minister's trip to Delhi. chief minister Jagan mohan reddy and a delegation of officials left for delhi at 5:03 pm. Shortly after take-off from the Cannavaram airport in vijayawada, the pilot noticed a technical problem with the aircraft. The flight landed back at vijayawada airport at 5:27 PM. The chief minister reached Dadepalli's residence.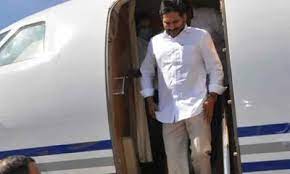 Another event:

A state government flight carrying maharashtra chief minister Eknath Shinde and deputy chief minister devendra fadnavis to Jalgaon district encountered bad weather early last monday and the same flight returned to Mumbai. Shinde and fadnavis traveled to Jamnar in Jalgaon district, 415 km from mumbai, to attend the 'Banjara Kumbh 2023' event. Uttar Pradesh chief minister Yogi Adityanath was the keynote speaker.


The flight took off from mumbai and had to turn back due to bad weather, said a Chief Minister's office (CMO) official. Shinde and fadnavis later participated in the program through video conferencing.

మరింత సమాచారం తెలుసుకోండి: