Walk-ins at outpatient and inpatient wards and the number of surgeries performed in the government hospitals across telangana have reached an all-time high, suggesting that ongoing efforts to modernise medical infrastructure, decentralise primary healthcare through Basthi and Palle Dawakhanas, and improve bedside facilities for patients in government hospitals have become a major draw.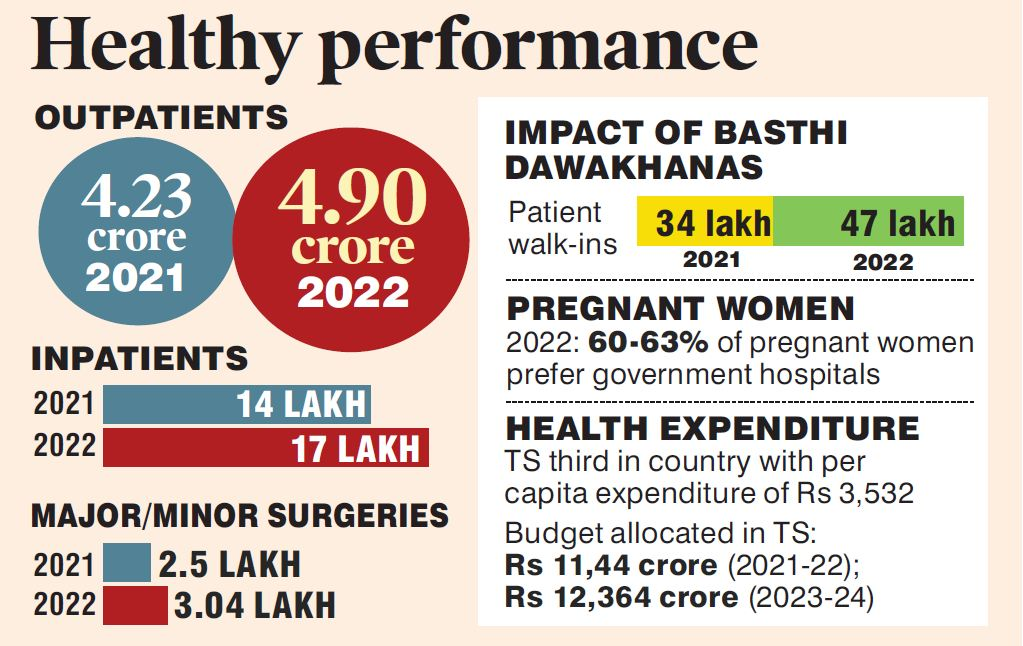 In the past 18 months or so, government hospitals in telangana have quickly replaced middle- and upper-level nursing homes, clinics, and 20 to 35-bed private hospitals as the preferred healthcare option for the poor rather than sinking themselves in debt by taking hand loans from dubious private lenders just to afford healthcare services.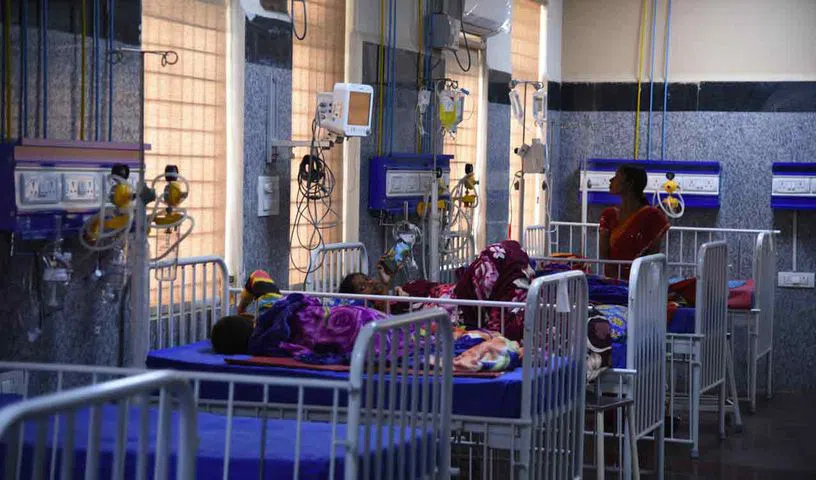 Major and minor surgical procedures have increased significantly this year at all government hospitals. At all levels of the healthcare system, Telangana's public healthcare facilities have seen a considerable increase in walk-in patient traffic for both inpatient and outpatient services. In comparison to 14 lakh patients in government hospitals in 2021, approximately 17 lakh patients from telangana used inpatient services in 2022.

Similar to this, the number of patients entering OP departments increased dramatically in 2022, jumping from 4.23 crore to 4.9 crore. In comparison to 2021, when it was roughly 2.5 lakh, the total number of major and minor procedures performed in government hospitals in 2022 reached a record 3.04 lakh.

Pregnant women are now more likely to choose government hospitals than private ones, which is currently between 60% and 63%. Previously, between 35% and 40% of pregnant women took advantage of the healthcare services offered by government hospitals. Senior public health officials who have been following these trends attentively note that the State government's persistent efforts to ensure proper funding allocation to the health sector played a significant impact in the increase in patient influx.

With a stunning Rs 12,364 crore provided to the health sector this year, the healthcare sector's per capita funding allocation of Rs 3,532 is the third highest in the nation.



మరింత సమాచారం తెలుసుకోండి: