Legendary malayalam actor Innocent passes away...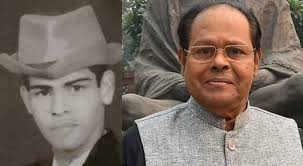 Famous malayalam actor and former mp Innocent (Legendary Actor Innocent Passes Away) died in a private hospital in kochi on Sunday. He respired final at the age of 75. On march 3, Innocent was brought into a hospital in Kochi. On sunday night, around 10.30 p.m., he passed away.
According to the statement issued by the hospital, the actor was suffering from covid-19. He had a complaint of shortness of breath and many of his organs had stopped working, due to which he had a hard attack. Innocent was admitted to the Intensive Care Unit (ICU) of the hospital and was placed on ECMO support.
Extracorporeal Membrane Oxygenation (ECMO) is a form of cardiopulmonary support, in which the amount of oxygen in the blood is maintained outside the patient's body using a machine.
Been ill for a long time
Actor-turned-politician Innocent was ill for a long time. A few years previously, he had undergone a cancer diagnosis. He had, however, provided details about overcoming cancer in 2015.
Innocent was one of the few individuals who could make the Malayali laugh. He was a fantastic performer in his movies, the majority of which featured him in comedic roles, but he was funnier in real life. Njan Innocent, his debut novel, is sufficient evidence of that. Additionally, it is among the best works on childhood you will find. Of course, the world is more familiar with him as a performer. He was a unique individual.
మరింత సమాచారం తెలుసుకోండి: