Chandrababu's examination over..!? Investigation started..!?

It is known that the acb court in vijayawada allowed telugu desam party chief chandrababu naidu to be in CID custody for two days after he was arrested in the ap skill development scam. In this order, CID officials are interrogating Chandrababu in rajahmundry Jail. For this, a team led by CID DSP Dhanunjayudu has already reached rajahmundry Central Jail. The team consists of three DSPs, four CIs, an ASI, a constable, a videographer, and two official mediators. Initially, Chandrababu was given a medical examination in rajahmundry Jail. Later, a team led by CID DSP Dhanunjayudu will interrogate Chandrababu regarding the skill development case in the jail conference hall. Chandrababu's lawyer was also allowed as per court order during this investigation. As per the permission of the court, the CID officials will question Chandrababu on saturday and Sunday. Chandrababu's interrogation will be held for two days from 9.30 am to 5 pm. In the wake of Chandrababu's trial in rajahmundry Jail, the police have been heavily deployed to prevent any untoward incidents from happening in the vicinity of the jail.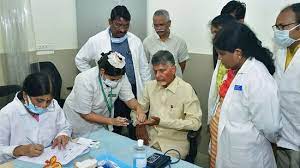 It is known that acb court Judge Himabindu clarified that before taking Chandrababu into custody, medical tests should be conducted after custody. Chandrababu will video-record the investigation process. The judge also ordered that the process should be carried out by the CID personnel and the report should be submitted to the court in a sealed cover. The judge also made it clear that the videos and photos related to the trial should not be released.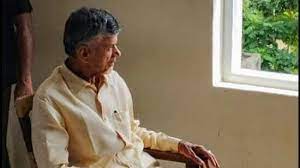 Also, a break of five minutes will be given every hour during the hearing. Also, lunch break will be given for an hour in the afternoon. The acb court judge also directed to provide necessary medical facilities during the trial. The judge also said that after the expiry of the custody period on sunday evening, he will be produced before the court through video conference mode. It is known that in this case, the CID asked Chandrababu to be in custody for five days, but the court allowed him to be in CID custody for two days.
మరింత సమాచారం తెలుసుకోండి: