IRCTC: kedarnath Yatra Registration and Guidelines!!!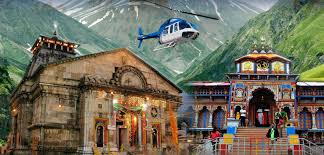 Registration for kedarnath Yatra is going on. The journey will start from 25 April. Before this, helicopter ticket booking will start from april 1. However, in the meantime, in view of the increasing cases of Influenza and Corona, the uttarakhand Tourism minister has issued an advisory for the passengers. He has advised to make masks, sanitizers and distance under the Corona Protocol. And the registration process can be done both online and offline. If you are going on Chardham yatra for the first time, then definitely follow these guidelines. Let us know the process and necessary guidelines from registration to helicopter ticket booking…
Register like this
Passengers from outside uttarakhand are required to register to visit Chartham. For online registration, visit the website of the government of Uttarakhand. Here first click on register login. Give all your information here. Enter mobile number. It will be verified by sending OTP. Now login and visit the website and the personalized dashboard will appear. In this, the option of Ad Manage will appear to open the window. Click here on Pilgrims or Tourists. Fill the details about the place name, date and destination in the details of the journey. Now you can download the registration form for kedarnath Yatra.
Offline registration will be done in Sonbhadra. For this, after reaching Sonbhadra, you will be given the date and number to visit on the basis of the slot. You will be able to see baba kedarnath comfortably.
These people are not allowed to travel
Some people have not been allowed to visit Kedarnath. Among them are elderly people above the age of 75 and children below the age of 13 years. Along with this, pregnant women of more than 6 weeks will also not be registered for the journey.
మరింత సమాచారం తెలుసుకోండి: