MM keeravani Life Story: Left pregnant wife alone to avoid premature death
Here we are going to tell you about music composer MM keeravani from his early life to the stupendous success achieved by him and much more.
The song 'Naatu Naatu' from filmmaker SS Rajamouli's blockbuster film 'RRR' has taken the global film industry by storm. Iconic music composer, playback singer, and lyricist, Koduri Markathmani keeravani aka MM keeravani has composed the song, which has graced 'The Golden Globe Awards 2023' and 'Oscars 2023'.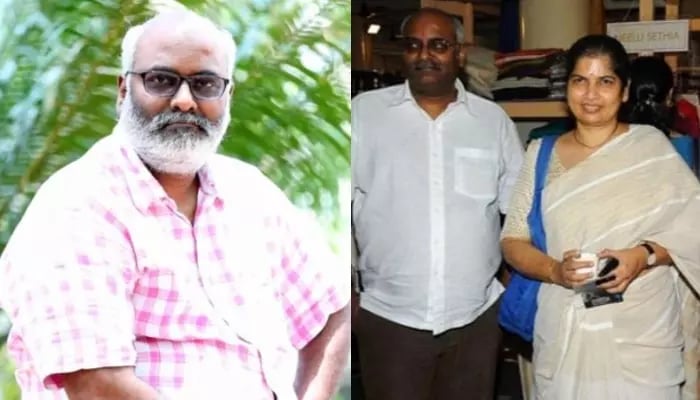 MM keeravani is one of the biggest names in the indian music industry. However, she has predominantly worked in the telugu film industry. Moreover, after winning the 'Golden Globe Awards' in january 2023, the whole world became familiar with his name and work. MM Keeravani's speech after winning the 'Golden Globe Awards' went viral. Click here to know about this.
MM Keeravani's song 'Naatu Naatu' won the 'Golden Globe Award'. Composer MM keeravani composed the song 'Naatu Naatu' from SS Rajamouli's 'RRR' and created history at the 'Golden Globe Awards 2023' after receiving immense love in India. The popular song 'Naatu Naatu' was nominated as 'Best Original Song' at the Golden Globe Awards ceremony held at 'The Beverly Hilton hotel in California. It was a great moment in history for indian cinema, as it was the first time that an indian song had won a 'Golden Globe Award'.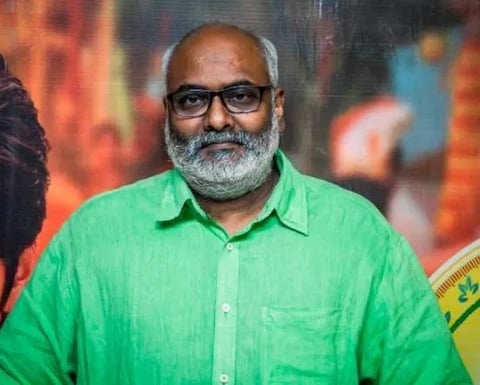 The song 'Naatu Naatu' from the film 'RRR' won the 'Oscar 2023' award
It's a celebration time for the entire team of the superhit film 'RRR' as the popular song 'Naatu Naatu' has created history by winning the 'Best Song' category at 'Oscars 2023'. 'Naatu Naatu' is the second indian song to win this prestigious award. After 'Jai Ho' from the film 'Slumdog Millionaire' in 2009, this song has waved its glory in the world. 
The prestigious '95th Academy Awards 2023' ceremony took place at the 'Dolby Theatre' in Los Angeles. music director MM keeravani accepted the award for the song 'Naatu Naatu'. Let us tell you that 'RRR' has won many American awards and even the film has made it to the list of 'Not in the english Language Category' and 'BAFTA 2023'.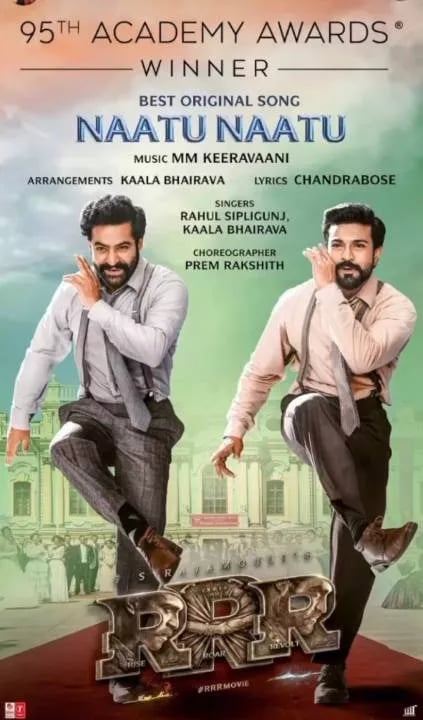 MM keeravani is leading the trending charts in india after her big win at 'The Golden Globe Awards 2023' and 'Oscars 2023' as everyone wants to know everything about her. So here we bring you some interesting and important facts about his life that people should know about the man who has made this country proud. So let's tell about the life of MM Keeravani.
MM Keeravani's Birth, Parents, Family Background, and Early Life
Renowned music composer MM keeravani was born on 4 July 1961 in a telugu family at kovvur village in the west godavari district of Andhra Pradesh. His father Koduri Shiv shakti Dutta is an iconic screenwriter and lyricist whose work in indian cinema still inspires many. Unfortunately, there is not much information on the internet about Keeravani's mother Bhanumati except that she passed away on 15th december 2022.
Most of the family members of MM keeravani are associated with the film and music industry. For example, his brother kalyani malik is a prominent singer and music director. MM keeravani is also the nephew of famous screenwriter and director V. vijayendra prasad and he has a long list of family members who are in the film industry.
Talking about the early days of MM keeravani, he started working as a music composer in the South indian film industry in the late 1980s. His first major assignment as an assistant music director was in 1987 with famed composers C. Rajamani and K. Was with Chakraborty. Not only this, but keeravani also assisted in films like 'Collectorgari Abbayi' and 'Bharatamalo Arjunudu'. However, keeravani got his first break as an independent music composer in 1990 with the film 'Kalki' and since then there has been no looking back.
In a career spanning nearly three decades, MM keeravani has acted in over 150 films, and that too in multiple languages, which is certainly commendable. Some of his most beautiful films include 'Kshana Kshanam', 'Allari Priyudu', 'Chhatrapati', 'Magadheera', 'Vedam', 'Rajanna' and 'Eega' to name a few. However, there is no doubt that it was his work in 'Baahubali: The Beginning' and 'Baahubali 2: The Conclusion' that brought him immense popularity and stardom.
MM keeravani is the cousin of 'RRR director SS rajamouli . Not everyone is aware that music composer MM keeravani and filmmaker SS rajamouli are cousins and they leave no stone unturned to add magic to each other's works. Please tell that Keeravani's father Shiv shakti Dutta and SS Rajamouli's father V vijayendra prasad are brothers. Like his father used to collaborate on many projects, SS rajamouli and MM keeravani are doing the same and are following in his footsteps.
MM Keeravani's wife Srivalli and Rajamouli's wife Rama are cousins. Another reason behind the strong relationship between MM keeravani and SS rajamouli is that Keeravani's wife is the sister of rama rajamouli, the wife of MM Srivalli Rajamouli. Yes! you read that right rama rajamouli and MM Sreevalli are sisters and that says a lot about their strong family bond.
When keeravani became a monk while his wife was pregnant. Music composer MM keeravani is spiritual and according to a report, when his wife MM Srivalli was pregnant with their first child, he left her and started living like a hermit. He did this when his guru told him that if he wanted to avoid premature death, he would have to go away from his family. In such a situation, he had to live like a monk for some time. The musician followed the rules and was not present when his wife gave birth to their first child. However, keeravani returned two months after the birth of his son and named his child Kaal Bhairav.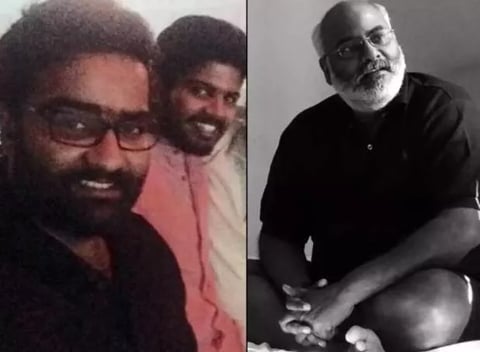 Children of MM keeravani and MM Srivalli
Famous musician MM keeravani has two sons, Kaal Bhairav and Shri Simha. Some sources claim that he has another son named Bhairav Keeravani. However, there is no concrete evidence for this. Both Kaal Bhairav and Shree simha are in the film and music industry and are carrying forward the legacy of their families.
At the moment, it cannot be denied that MM keeravani has proved his mettle as one of the greatest indian music composers of all time after winning the 'Golden Globe Award' and 'Oscar 2023' for 'Naatu Naatu'. have proved
మరింత సమాచారం తెలుసుకోండి: