Prakashraj is also set to accompany dhanush and he is also moving to Hollywood! prakash raj, a well-known villain, and character actor is now acting in Mitran Jawahar's forthcoming film 'Tiruchirambalam.'

 Prakashraj is a well-known actor who has played villains and characters in tamil, telugu, Malayalam, Hindi, and kannada films.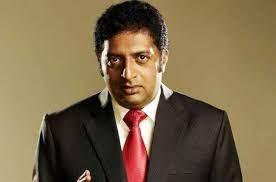 He's now working on Rajinikanth's 'Annatthha,' prashant Neil's 'KGF 2,' Mani Ratnam's 'Ponniyin Selvan,' karthik Narain's 'Maran,' and Mitran Jawahar's 'Tiruchirambalam.' Apart from that, he has appeared in telugu films starring well-known actors. Actor Prakash Rajoom will be joining the list of tamil actors who have recently appeared in hollywood films.
Prakash raj rose to prominence as a villain in several films, including Gilli and Singam, Ajith's first tamil feature. Kanjivaram has proven his acting abilities not only as a villain but also as a leading man in films such as Language.
Prakash raj is slated to star in a hollywood film shortly. During a recent interview, he verified this. prakash raj has joined the ranks of dhanush, Napoleon, and Jivi Prakash, who have all appeared in hollywood films. In a recent interview, he stated that he would not reveal any specifics, including the title of the picture.
మరింత సమాచారం తెలుసుకోండి: