Parineeti Chopra and mp Raghav Chadha may get engaged soon. The claim made in the latest report
Actress parineeti chopra and AAP mp Raghav Chadha were recently spotted at a restaurant in Mumbai. This sparked rumors that the two are dating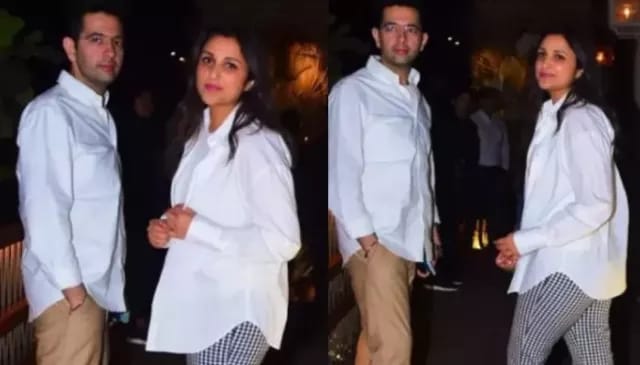 Actress parineeti chopra and 'AAP' mp Raghav Chadha have been in the limelight since they were spotted together on march 22, 2023, on a dinner outing in Mumbai. It is being said that both are dating each other. However, neither of them has responded to this rumor or question. Now the latest media reports are claiming that something is cooking between them.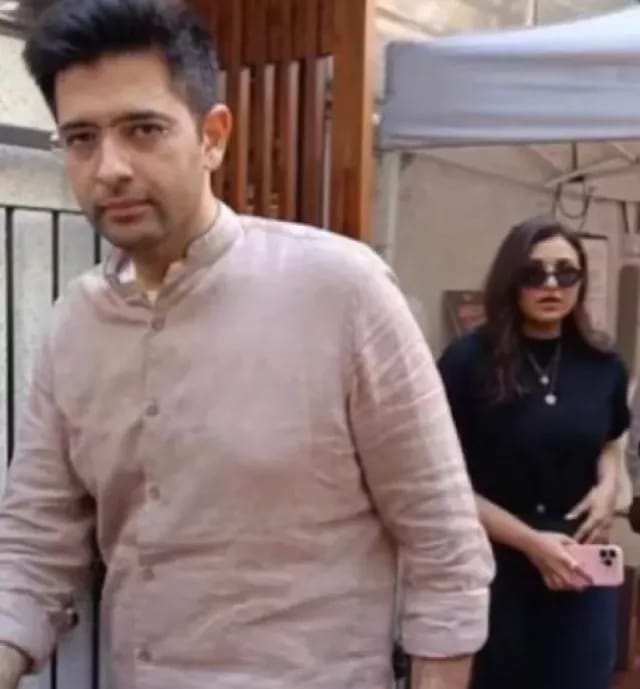 Will parineeti chopra and Raghav Chadha get engaged soon?
A source told 'ETimes', "The two were recently spotted out for dinner after their families started discussing marriage. They knew each other, liked each other and now everything is fine. Their families have known each other for some time." The source told- 'Soon there will be a Roka ceremony with a formal announcement.'
In the words of a source, "There is no formal ceremony yet, but the families are discussing it and there will be a ceremony soon. Both families are happy to have the two together, but both are busy with their respective schedules, so it is difficult to fix a date for any ceremony. The ceremony will be a small intimate affair with close family members."
Parineeti Chopra and Raghav Chadha's UK connection
Some reports say that the two have known each other since they were studying in the UK. According to reports, Parineeti has studied at 'Manchester business School' while Raghav has studied at 'The london School of Economics'. Both Parineeti and Raghav attended the first 'India UK Outstanding Achievers Award' in london in january 2023. He was among 75 award winners at the event, which celebrated the achievements of indian students studying in british universities.
Raghav gave this answer to the questions of marriage with Parineeti
After his mumbai tour, Raghav returned to delhi on 25 march 2023 and was immediately bombarded with questions about Parineeti by the media outside parliament House. He was asked about his relationship status with the actress. He said, "You ask me questions of politics, don't ask questions of Parineeti." Asked if he is getting married, Raghav said with a smile, "Will tell you when we do."
మరింత సమాచారం తెలుసుకోండి: