Superstar brother's comments on Naresh..!?  

Superstar Krishna's younger brother Adiseshagiri Rao made shocking comments about Naresh. naresh separated from his third wife ramya Raghupathi due to differences. But naresh has been in a relationship with Pavitri lokesh for a long time. The news of both of them getting married continues to be heard every day. However, to cash in on the negative craze of the two, the director and producer M.M. Raju has also made a movie with naresh Pavitra. However, Naresh's affair with Pavitra and quarrels with ramya Raghupathi has become a hot topic in the media. The family got upset with this.
 Naresh and Pavitra are also trolling severely. But naresh continues his pious life as if he has nothing to do with them. Recently, Adiseshagiri Rao, the younger brother of superstars Krishna, naresh, and Pavitra made shocking comments. It is known that ramya Raghupathi has leaked a video commenting on naresh, saying that when krishna passed away, the body was left alone without anyone there. Adiseshagiri Rao said why is there no one there. His son and son-in-law are all there.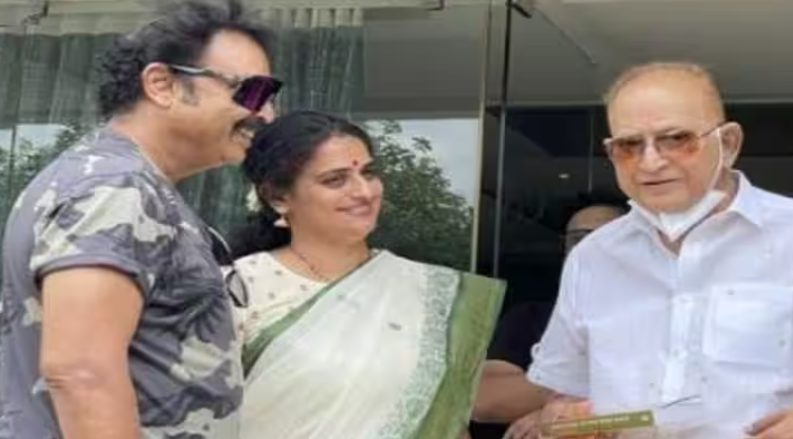 Mahesh Babu was there till then and went for some rest. He asked if there was no one. The anchor asked if she posted the video blaming Naresh. Who is Naresh? Adi Seshagiri Rao broke the pot by saying that we do not care about their affairs. naresh said that they don't care about the news about Pavitra and ramya Raghupathi. Also, everyone is happy with the property. krishna did not take a single rupee from Vijayanirmala. Only then, whose property was distributed to them? Adiseshagiri Rao also said that krishna did not give any property to Vijayanirmala either. It is known that naresh made shocking comments in an interview saying that mahesh babu has accepted his relationship with Pavitra. Anyway, Adiseshagiri Rao's comments are going viral.
మరింత సమాచారం తెలుసుకోండి: