One of the most popular actresses on instagram is daksha Nagarkar, who captivated us in films like Zombie reddy and Bangarraju. On her social media accounts, the beauty frequently shares explicit photos, and here she is once more. daksha Nagarkar posed for fashion photographs while showcasing her lovely physique in a halter neck, crisscross backless, split thigh garment.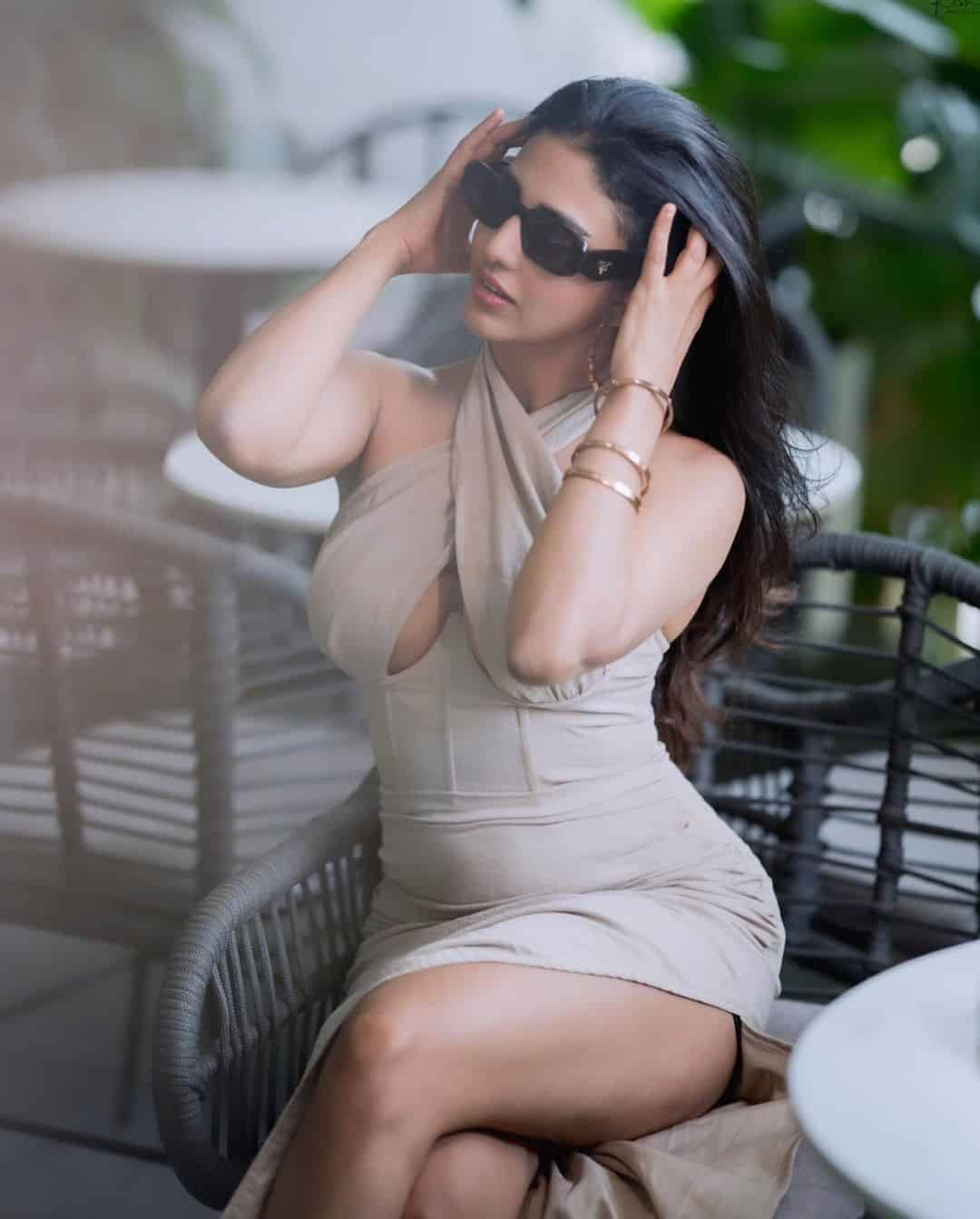 Both the images and the words, such as "Sugar crash vs. sugar rush," are quite seductive. daksha Nagarkar played supporting roles for Raviteja's Ravanasura and Bangarraju, yet despite her little appearances, she still managed to steal the show. Her admirers may be seen pleading with her to choose a leading part in a feature film. daksha Nagarkar made her acting debut in Teja's Hora Hori and went on to star in the movie Husharu.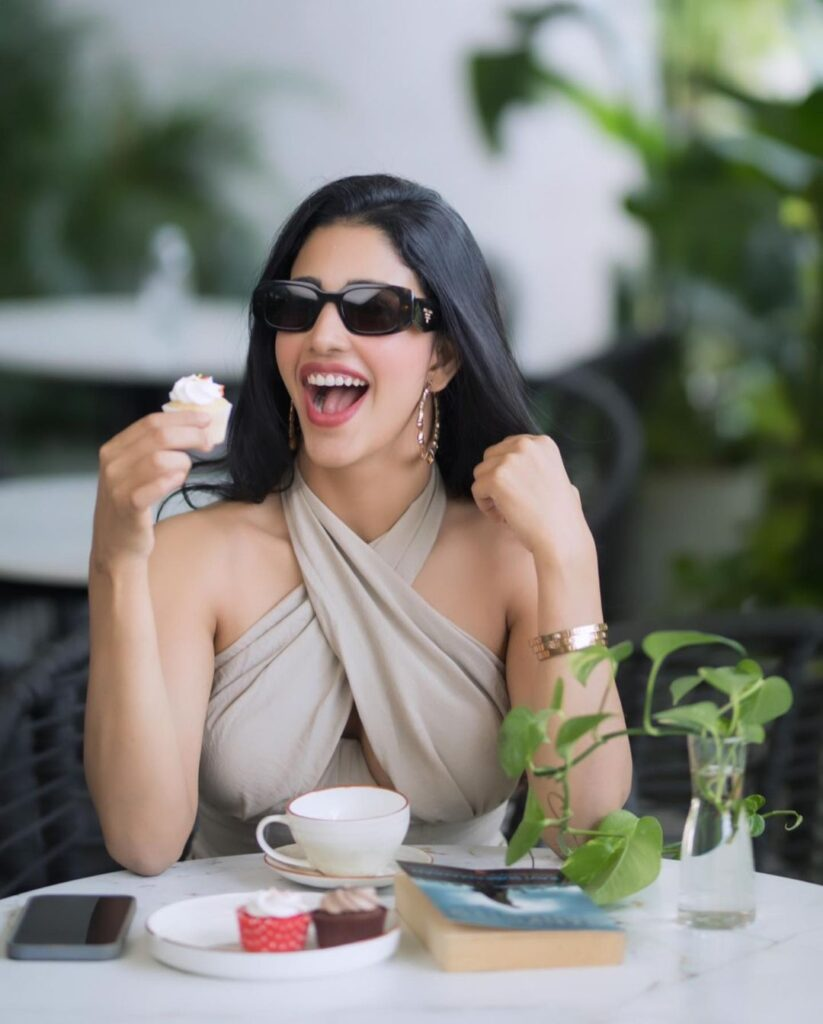 Daksha Nagarkar, an actress, is atop (the highest skyscraper in the world). Her 25th birthday was recently lavishly honoured, and the pictures from the event are amazing. The Husharu actress, a model-turned-actor, recently came to public attention after she shared some gorgeous self-portraits from Dubai's well-known tourist destination. daksha Nagarkar felt fortunate as she spent her 25th birthday atop Burj Khalifa, the highest building in Dubai. The young actress, who was dressed entirely in white, looked stunning.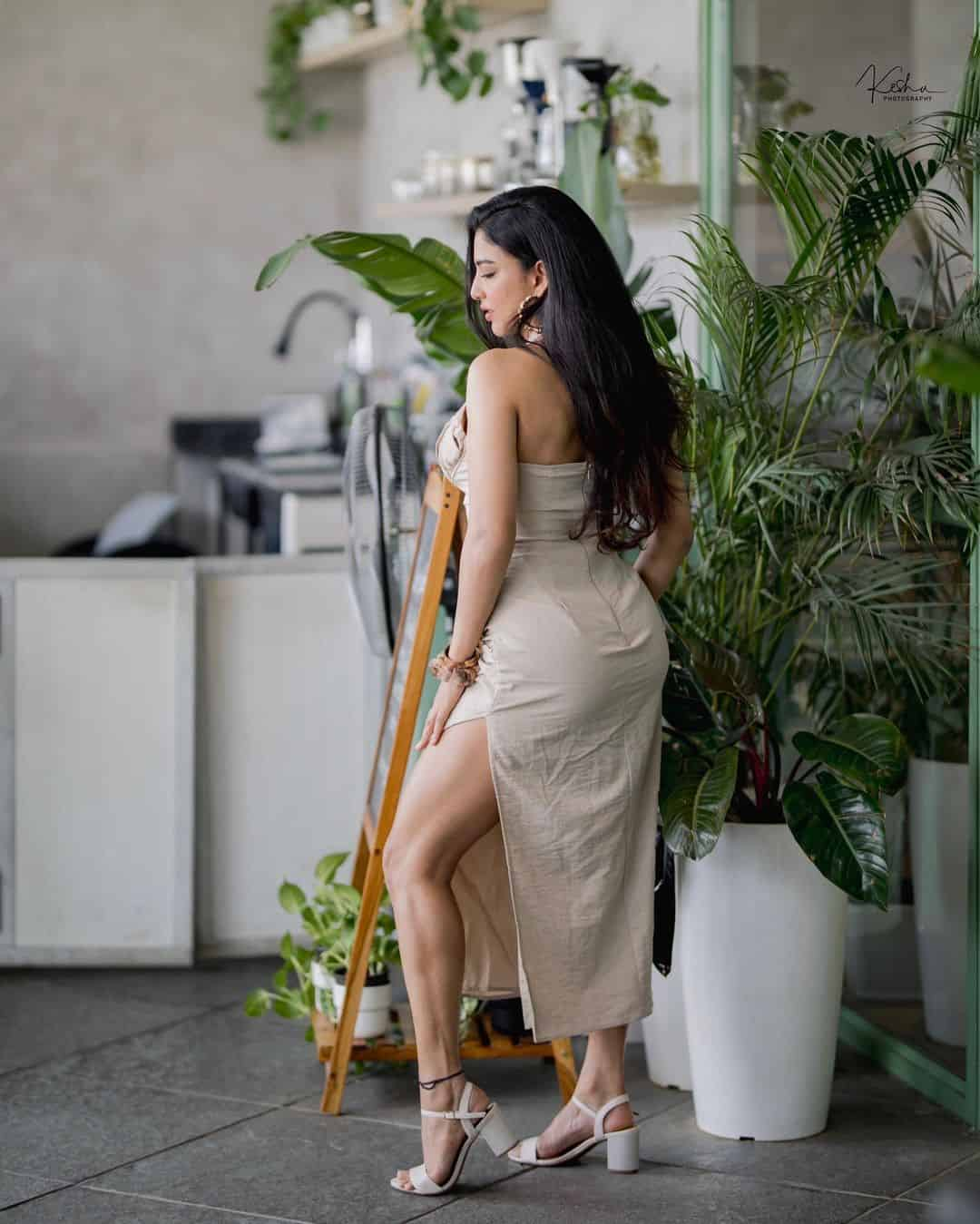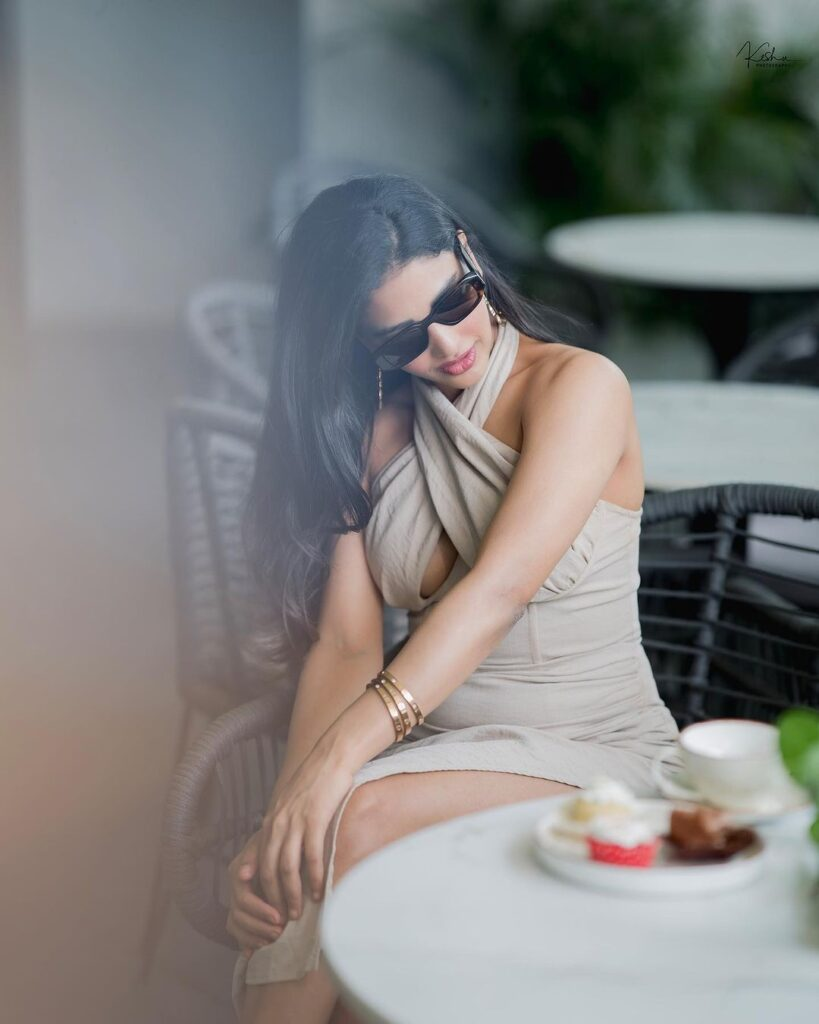 మరింత సమాచారం తెలుసుకోండి: