Rohit - kohli creating a world record together..!?

Indian players rohit sharma and virat kohli have created a chance to create a world record together during the 3rd ODI against Australia. The ODI cricket series between india and australia has reached its final stage. Both the teams are tied with one win each in this 3-match series. The final ODI match to decide the winner will be played at the Chepakkam Stadium in Chennai. It has been announced that it will start at 2 PM IST. The indian team had a huge victory in the first match but lost badly in the second match. Captain rohit sharma, who came from rest, got out after scoring only 13 runs. On the other hand, virat kohli, who played to give some hope, unfortunately, lost his wicket for 31 runs. So there is an expectation that only if they do magic together in the 3rd match, the indian team will escape.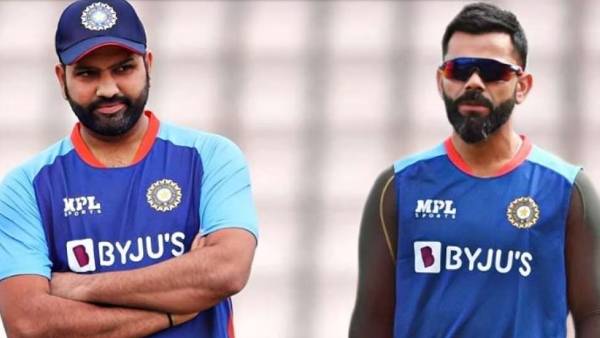 In this case, both of them are moving towards achievement. If they both score 2 more runs together they will become the fastest pair to score 5000 runs in ODI cricket. They have so far scored 4998 runs in 85 innings together. Their average partnership is 62.47 runs. Both of them have put together 18 times a 100-run partnership so far. west indies legends Gordon Greenidge and Desmond Haynes are the fastest partnership to reach 5000 runs to date. They scored 5000 runs in 97 innings. Interestingly, rohit sharma is already on the list of players who have formed 5000-run partnerships. Along with Shikhar Dhawan, he scored in 112 innings. He is currently waiting to set the record for the fastest run.
Indians have the honor of being the pair with the most runs in ODI cricket. Former players sachin tendulkar and sourav ganguly have combined to score 8227 runs in 176 innings. It is noteworthy that this record has not been broken by anyone to date.
మరింత సమాచారం తెలుసుకోండి: