MS dhoni Expresses Pure, Unadulterated Feelings!!!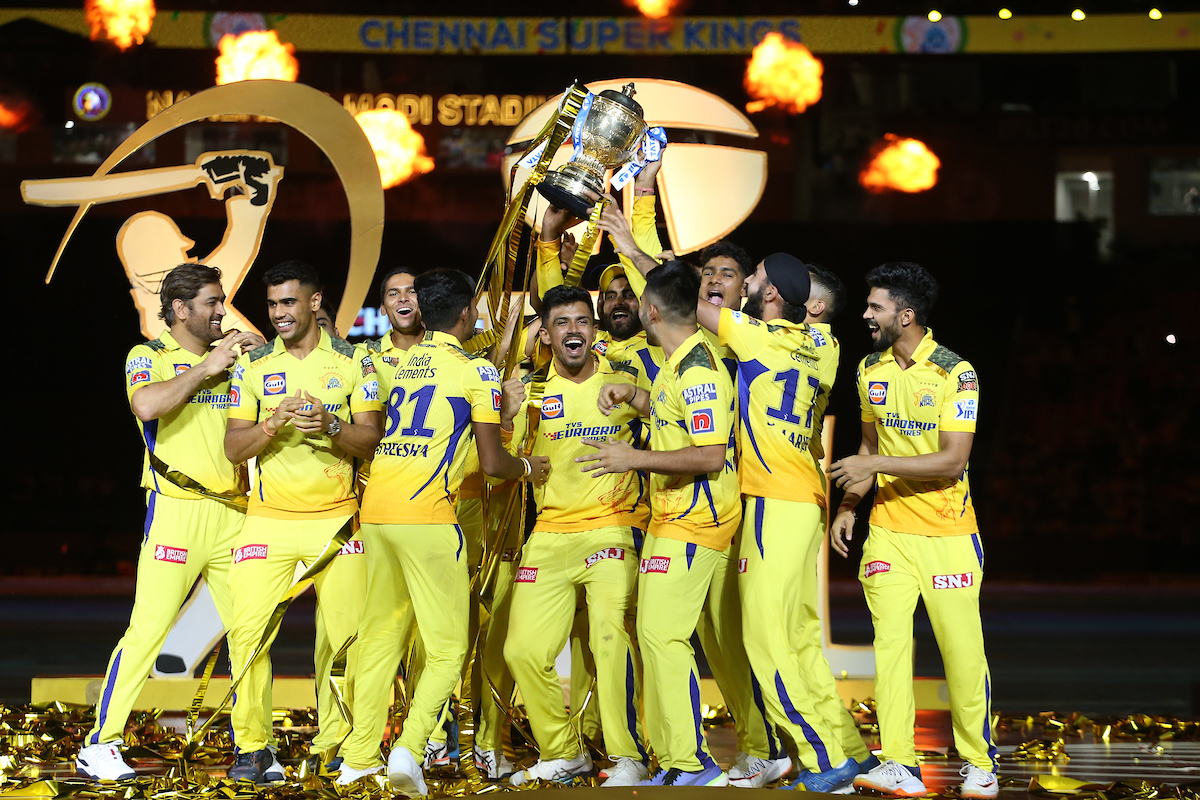 When ravindra jadeja stepped guard to face the final ball of IPL 2023, MS Dhoni's eyes were closed and his head was slightly lowered. There was a little delay as gujarat Titans captain hardik pandya spoke with mohit sharma prior to the final ball of the game. Tens of thousands of supporters had their iPhones out to record the victory moment, for either team at the stage. When Mohit appeared prepared to bowl, the delay simply heightened the tenseness, and it became very raucous.
When Jadeja assisted the wayward low full-toss to the ropes and secured the victory, the din quickly transformed into a roar. The left-hander made a joyful dash to the dugout where his skipper, dhoni, was waiting close to the boundary lines before the ball even reached the boundaries. The CSK captain then lifted Jadeja to celebrate the tense title win in a moment of unbridled excitement and a rare display of passion. He had an injured left knee at the time.
In just ten seconds, he demonstrated what the title means to him, what success still means to him, and why the franchise's success will always hold a particular place in his heart. dhoni has been in similar circumstances in the middle for decades, but this one was unique in terms of the way it was struck and how it felt. Even dhoni, who is renowned for hiding his emotions, maintaining his composure under pressure, and refusing to celebrate even the greatest victories, was unable to contain the excitement that also seemed like relief in the crowd and in the CSK dugout.
మరింత సమాచారం తెలుసుకోండి: