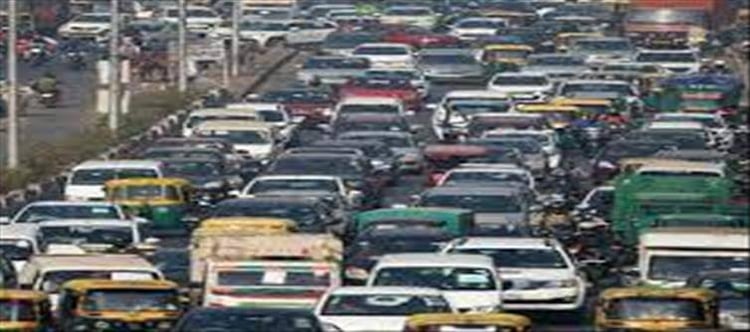 3 cities in
india
have more traffic problems..!?
A study by the American NGO National Bureau of Economic Research has revealed that
india
has three of the most congested and slowest traffic cities in the world. In this study, Dhaka,
bangladesh
stood first. Bhiwandi (5th place),
kolkata
(6th place) and Arrah (7th place) in our country are in this list. Traffic moves slowly in these cities. Traffic was analyzed in 1200 cities in 152 countries. Traffic was studied throughout the day. It turns out that we are three of the slowest traffic-moving cities in the world. Flint ranks first in America's fastest-moving cities Dhaka is the city with the slowest traffic movement. Bogotá,
colombia
is the narrowest city. Among the slowest-moving cities, Bihari Sharif was ranked 11th,
mumbai
13th, Aizawl 18th, Bangalore 19th and Shillong 20th. Bengaluru is ranked 8th,
mumbai
13th, and
delhi
20th among the most congested cities. Speeds in rich countries are 50 percent higher than the average speed in poor countries. The 10 cities with the slowest traffic are
bangladesh
,
india
, and Nigeria.
Meanwhile, some are doing
business
on the roads by illegally crossing the main roads. Competition brought the
business
on the road. As a result, the
vehicles
that are supposed to be parked there have to be parked in the middle of the road. Due to heavy traffic every day during the weekend, accidents occur. As there are
government
offices and schools, people, and
students
are constantly coming to Mandal Kendra, so the
vehicles
are parked on both sides of the roads. This creates a serious traffic problem.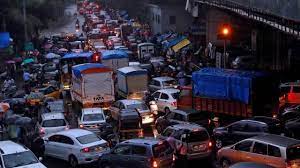 Actions should be taken:
Traffic problems should be solved in congested cities of the country. Criticisms are coming that the
petrol
and
traffic police
are not paying attention to clearing the traffic, instead of making rounds here and there with their
vehicles
blaring their sirens. The
traffic police
, who do not pay any attention to the traffic, are expressing their anger that the officials of the concerned department are guarding many centers in the afternoon and
evening
and are imposing fines on the motorists. There are criticisms that at least no records are warning those doing
business
on the road. The agony of the motorists is that some traffic constables operating at many intersections are limited to taking pictures of their
vehicles
, taking the wrong route, and triple bull riding, looking at their phones as if they have nothing to do without clearing the traffic.
మరింత సమాచారం తెలుసుకోండి: