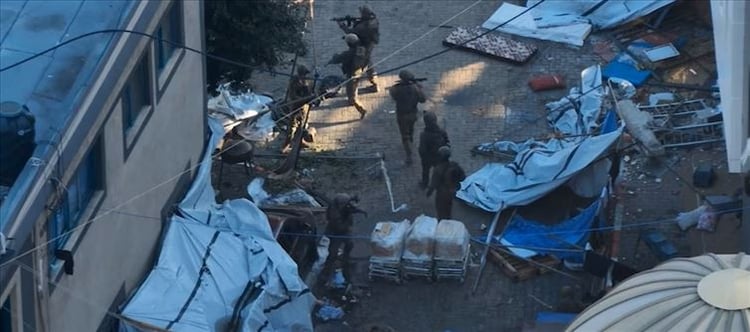 LIVE updates on the Israel-Hamas conflict: The Israeli-Hamas conflict has reached its seventh week, following Hamas' catastrophic onslaught in southern israel on october 7 that killed over 1,200 people. Over 12,300 people, including children, have been murdered in Gaza, according to the health ministry. Meanwhile, Gaza's major hospital, Al-Shifa, remains in critical condition after israel ordered its urgent evacuation on Saturday.

Here are the latest updates:
• Shifa Hospital has been declared a "death zone" by a World health Organisation (WHO) delegation that visited it for an hour on Saturday. The hospital halls, according to the researchers, were strewn with medical and solid waste, raising the danger of infection for patients who were "terrified for their safety and health, and pleaded for evacuation."

• The Israeli army stated that it has discovered significant proof that Hamas runs a vast command center within and beneath the Shifa hospital.
• The IDF claimed to have discovered a 55-meter (60-yard) tunnel around 10 meters beneath the hospital's 20-acre complex, which contains various buildings, garages, and a plaza. The tunnel was believed to have a stairway, a blast-proof entrance, and a sniper shooting hole.

• israel Prime minister Benjamin Netanyahu asserted that there is no deal yet with Hamas to free the hostages.




మరింత సమాచారం తెలుసుకోండి: