Malaika Arora talked about marriage with arjun kapoor, said- 'We are enjoying the pre-honeymoon phase'
Recently, actress malaika arora opened up about her wedding plans with her boyfriend arjun Kapoor.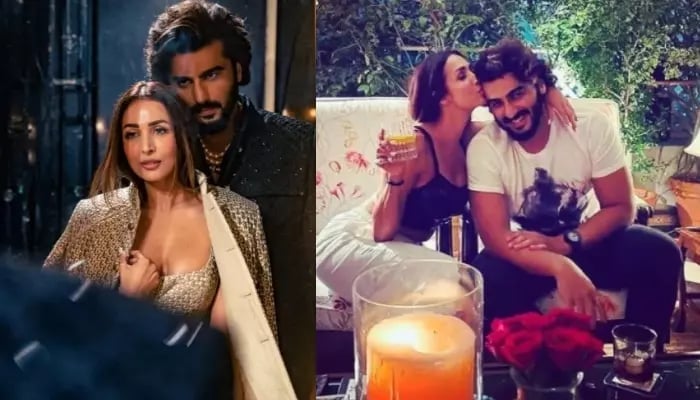 Malaika Arora and arjun kapoor are one such B-Town couple who despite having a huge age difference, never fail to give couple goals. Although some people troll the couple due to their age difference, despite all this, arjun and malaika silence the trolls by being happy with each other. Recently, malaika has talked about her wedding plans.
Malaika talks about her wedding planning with Arjun
Recently, at 'India Today Conclave 2023', malaika spoke about her wedding plans with arjun kapoor, saying, "Why is marriage everything and does everything end after marriage? marriage is such an It is something that is discussed between two people. If we have to get married, we will think about it and we will decide." He further said that at this moment we are just loving life. We are enjoying our pre-honeymoon phase
Malaika talks about finding love in 12 years younger Arjun
Malaika Arora also talked about dating a man younger than her in the same interview. He said, "I think it is amazing. I was bluntly told that I had lost my 'marble' by finding love in a young man. I would just like to say that love has no age. If you love, you fall in love. Whether he is young or old. I am grateful that I have found a partner who understands me. The fact that he is young keeps me young. I just feel on top of the world." When malaika arora shared romantic pictures with BF arjun, the netizen said- 'The child is trapped
When malaika was advised not to drop 'Khan' surname
For information, let us tell you that malaika arora and arbaaz khan got married in the year 1998. However, after nearly 18 years of their marriage, the couple announced their divorce and finally parted ways a year later in 2017. Talking about her decision to drop the 'Khan' surname after the divorce and go back to her maternal home, malaika said that the surname came with a lot of 'wattage' (advantage).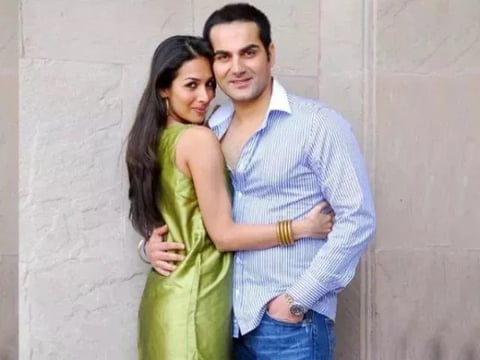 When malaika was asked in the interview if the credit for her success is being given to the Khan family. To this, the actress replied, "It has benefited me a lot in my life, but I didn't stop working hard just because of my surname. He wasn't everything in my life. It opened a lot of doors for me, but I think at the end of the day I have to work irrespective of my married surname.
He further added, "I had to work hard to stay in the game and prove myself every day of my life. The day my surname was no longer 'Khan' and I went back to my name 'Arora', I continued to work. For me being able to drop the surname and go back to my maiden surname, just gave me a sense of self. It made me feel that I can do anything in life.
She further added, "A lot of people told me that I was making the biggest mistake of dropping the surname. A lot of people were telling me 'You have no idea how much a surname is worth.' I have a lot of respect for my ex-in-laws and ex-husband, they have given me a lot of love. I have a child and I am part of the family, but for me, I needed to stand on my own feet this is just a surname Not about
During the event, malaika also talked about raising their son Arhaan and co-parenting with Arbaaz. She also talked about her career and how she remained relevant even after years in the industry. Talking about Malaika's work front, she was last seen in her reality show 'Moving In With Malaika'
మరింత సమాచారం తెలుసుకోండి: