Millions of fans adore alia bhatt, and they never want to miss seeing her out and about in the city. She recently purchased a luxurious home in the Vaastu Pali Hill complex for Rs.35 crores. Ranbir Kapoor, her boyfriend, already has a bachelor's flat in the same building. Her apartment is near to the Kapoors' krishna Raj home, which is now being refurbished. alia came out to get a better look at her site, little did she realize that she would be severely trolled by netizens because of her height and body type.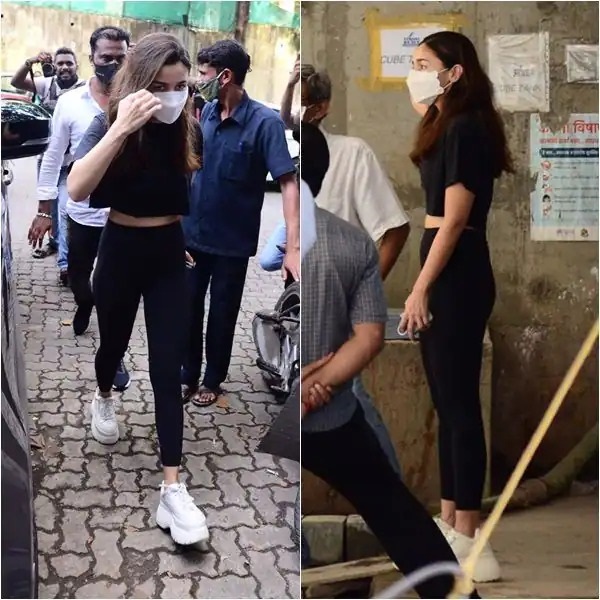 Alia was dressed in a black shirt with corresponding lights in the video. She went out for a survey wearing athletic shoes. people on social media, on the other hand, were quite dissatisfied with her dress choices and appearance. Many people commented on Alia's height, stating how tiny she appeared to be, while others thought she was too slender for the outfits she was wearing. Some of her supporters, on the other hand, stood up for her against the trolls.
Alia recently appeared in Mohey's wallet PLATFORM' target='_blank' title='digital-Latest Updates, Photos, Videos are a click away, CLICK NOW'>digital film advertisement, which aims to strike a balance between heritage and equality while honoring the joys of marriage. She is the face of the campaign, featuring in an emotional video that honors brides and families that reconsider wedding customs in current times and recast them as radical ones.

మరింత సమాచారం తెలుసుకోండి: