Director Susikanesan is a leading director who has given quality works not only in tamil cinema but also in Bollywood. He directed 'Five Star', 'Virumbukiraen', 'Kandasamy' in Tamil. Numerous films, including Thiruttupayale has occupied unforgettable place in the minds of the people. He is currently directing the hit film 'Thiruttupayale - 2' in Hindi. Recently in its hindi title is released. The film is titled 'Dil Hai Gray'. It uniquely tells the story of men with such a gray heart.
The film will be released as a live remake of the tamil film 'Thiruttupayale 2'. It stars vineet kumar singh as the protagonist. Anurag Kashyap, who is currently a leading bollywood actor, introduced him in the film 'Mukkabas'.
The heroine is played by Urvasi Relathela. He has acted in many films in bollywood and has 4.5 crore, followers, on social media. Akshay Oprah plays the lead role. He starred in the hindi remake of 'Pizza'. Sita is currently playing the role of prasanna as the villain and the mother of the heroine. Sita, who has acted in a number of films in South indian languages, is making her hindi debut with this film.
Along with them, director Susie Ganesan plays a senior police officer. Rangaraj Pandey plays the role of a detective in Tamil. Apart from this, a number of bollywood leading actors are also starring. Sethu sriram has done the cinematography for this film and ram has done the editing. The fight scenes are set by 'Stun' Siva. It is a special feature that all these tamil technicians are working for a bollywood film. Leading bollywood technocrats have also joined hands in this.
Suraj Productions, a well-known kannada production company, is producing M.Ramesh Reddy. He won the National Award for Best Picture in Kannada. 'Thiruttupayale 2' was made in Hindi. After watching the film 'Thiruttupayale 2' at the Bangalore Theater, producer M. Ramesh reddy praised the director and bought the kannada and telugu rights.
He has completed the production of this film in hindi with the same intention. Ramesh reddy is making his debut as a producer in hindi for the first time. Co-produced by Manjari Susikanesan on behalf of 4V Entertainment, the production company of Susi Ganesan.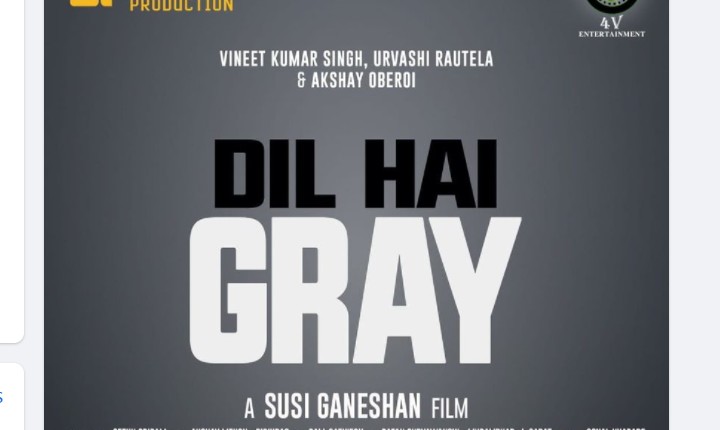 The post-production work on Susie Ganesan's second bollywood film is in full swing. They plan to release in December. The plot of the film is about how a beautiful family gets caught up in a controversial phone tapping call at the police station. The film crew and fans have praised the film crew for captivating everyone with the title that is currently being released.
మరింత సమాచారం తెలుసుకోండి: