In order to prevent undesirable events during the downpours, the hyderabad municipal corporation-Latest Updates, Photos, Videos are a click away, CLICK NOW'>greater hyderabad municipal corporation (GHMC) has started a number of preventative steps as part of its monsoon readiness. During the exercise, crumbling structures, muddy areas, rock-cutting sites, potential landslip locations, and construction sites with dug cellars were located.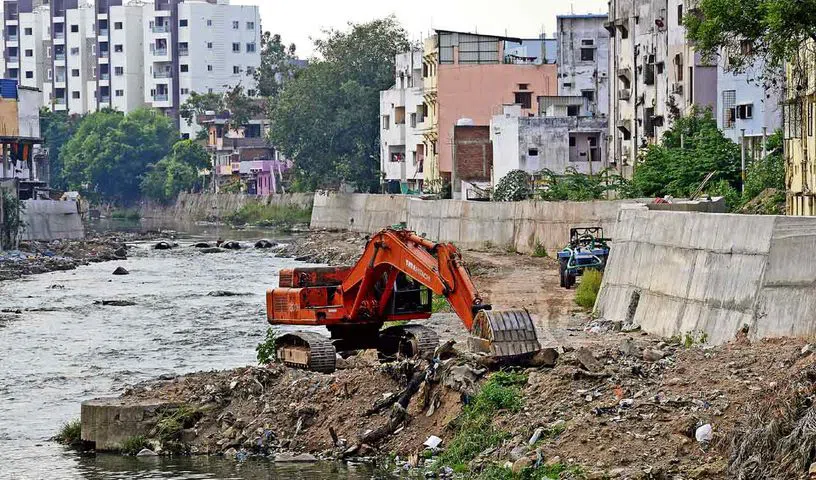 The Commissioner gave the authorities instructions to engage in monsoon-related activities and produce a compliance report. They were also cautioned that failure to carry out monsoon-related duties properly will result in harsh disciplinary punishment. After being identified, structures that are in need of repair, sealing, or demolition will be done, according to authorities. "Notices are being served to the owners of dilapidated buildings for demolition or vacation of the structure or repair," a representative stated.

Similar precautions, such as soil fortification, retaining wall building, and barricading, would be implemented at basement excavation sites, and new cellar excavations would not be permitted until further notice. According to the directions given by the ghmc Commissioner, persons who live below the muddy terrain or next to retaining walls should be moved to safer locations before the monsoon.
AEs, DEs told to take safety steps at nalas
The ghmc has given its Assistant Engineers (AEs) and Deputy Executive Engineers (DEs) the duty of overseeing safety measures at nalas as part of preventive preparations ahead of the monsoon.

If undesirable events take place in their particular wards, the AEs and DEs will be held accountable and disciplinary action will be taken. The ghmc gave the engineers the go-ahead to begin desilting nalas, repair the parapet walls, and make sure the nala is blocked in addition to chain fencing and other safety precautions. After desilting nalas, all of these actions should be done right away.
To prevent accidents at open nalas, box drains, and storm-water drains, it was instructed to the engineers that all of the open nalas should be enclosed and signage informing the public should be erected. The catch pits of the storm-water drains and the manholes on box drains should also be maintained, and any broken covers should be replaced right away.

More men and machinery to be deployed
The ghmc has opted to deploy extra personnel and equipment as part of its monsoon action plan to guarantee that the public is not harmed during intense downpours. Inundations and other rain-related issues would be handled right away with the help of special teams, both stationary and mobile.

The special squads would supplement the Disaster Response Force (DRF) units sent out to respond to complaints when it rains. The Directorate Of Enforcement Vigilance & Disaster Management (EV&DM) of the ghmc keeps an eye on the DRF troops.







మరింత సమాచారం తెలుసుకోండి: