Is your social justice only on stage?

Everyone knows how responsible and strict Markandeya actor Sivakumar is. Like him, his children surya and karthi will behave with social responsibility. Moreover, surya has created a foundation for the education of poor students and is running it effectively. Sivakumar's family, which is respected by all, has now faced a controversy. Yesterday, Sivakumar, surya, Jyotika, and their children came to visit the Keezadi Museum. The entrance gate is locked and guarded so that no one else can come there. Due to this, everyone from the public to the students who came to visit the museum is suffering. Last month, the multi-crore world-class Keelyadi Museum opened its doors to the public.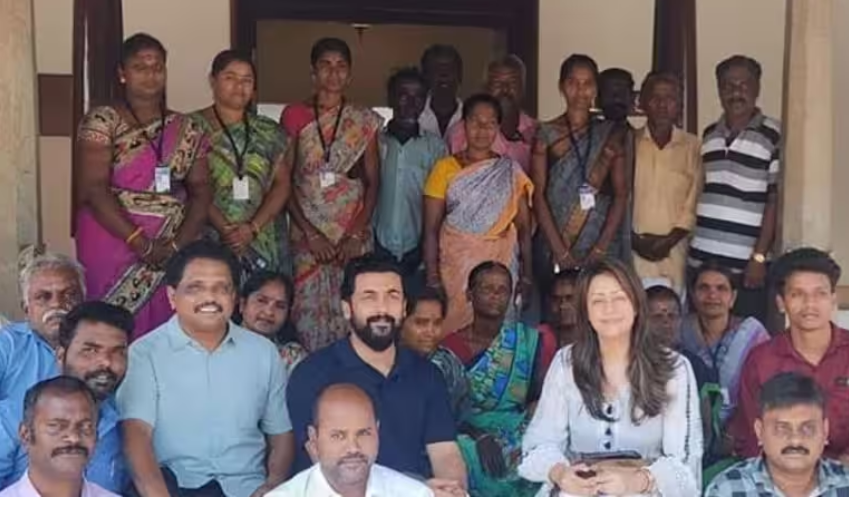 There are many things in it that indicate the history of the Tamils. Due to this, many people were interested in visiting the museum. In its first phase, everyone was allowed to visit it free of charge. But since yesterday, the system of charging to visit the museum has been implemented. In that way, many school students and the public have come to the museum yesterday morning at 9 o'clock. But because Sivakumar's family had come there, they were denied permission. And for more than an hour they had to stand with their feet stiff in the scorching heat.
This is now a big controversy. Sivakumar, who talks about the welfare of students and social justice only on the platform, has also raised the question of whether it is possible to do this. It is noteworthy that the people involved have not yet expressed any opinion on this issue which has become a talking point.
మరింత సమాచారం తెలుసుకోండి: